Face it. We live in a visual society. Studies routinely show that people remember more of what they see compared to what they read. Professional photos call tell an entire story in a second. All of these reasons point to the simple fact that investing in professional photography can help boost your bookings as a vacation rental owner.

Although it's true that today's technology makes it hard for even the most clumsy photographer to take truly bad pictures, professionals provide subtle differences in their work that can change the way prospective guests view your rental. Here are some ways that professionals can make a noticeable difference:

Prove Your Point
An excellent vacation rental photo, or several, will confirm the details in your listing. If you describe your short-term rental as perfect for a romantic getaway and show pictures of your hot tub against the sunset or an intimately decorated bedroom, you help to confirm your claims. You are viewed as an honest host who is willing to show your property to prospective guests and let them make the decision on whether they agree with you.

Professional photography can draw potential guests right into your home from afar and help them imagine themselves experiencing the perfect vacation. You can illustrate the ambiance of your home as warm and cozy or chic and modern through professional photos. They also can show your property's proximity to a lake, the beach or the city nightlife if taken correctly. In the end, a better photograph is not all about composition and technical details. Instead, it's about the art that surrounds the profession of photography and how that touch changes the way a person viewing photographs of your property feels.
It's All in the Details
Professional photographers have high-end equipment that they know how to use and years of experience and training in how to see and portray certain situations. They can understand your goal of increasing your bookings, and they can use their professional eye to set the stage and then capture the feelings and images you want to convey.

How do they do that? Different lenses provide varying levels of sharpness, and professional photographers are experts with lighting, glares and shadows. Camera angles and understanding how to frame a shot all play small, but important roles in creating the perfect photo. Professional photographers also have a knack for understanding what's important to highlight in a photo, whether that be high-end cabinetry in the kitchen or the brand new deck in the back. They use their artistic license to help capture a feeling or an experience and then communicate that to your prospective guests on your listing.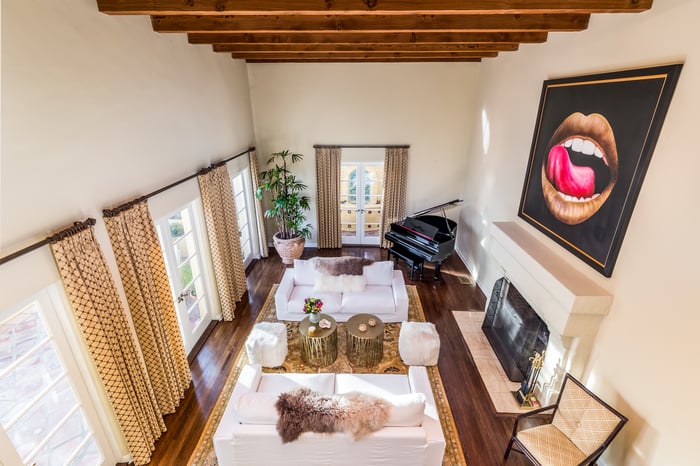 Transference of Professionalism
Although the logic isn't quite lock solid, the reality is that having a polished, professional listing will tell a story of not only your rental, but of you as a host. By investing in professional photography, guests will automatically see you as a host and owner who cares about your property. They will assume that you have taken good care of your home, have invested in durable, high quality appliances and furniture, and will make every effort to help them have an excellent stay. As a result, professional photography changes your entire image as a vacation renter and owner.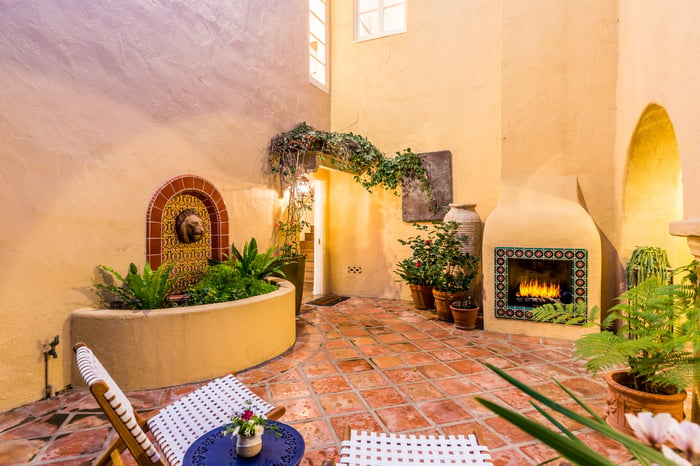 High Guest Expectations
Along the same lines as above, professional photography can communicate high expectations for guests. They will hopefully be more motivated to behave in a way that cares for this high-end home, taking care of it while they are staying there, and leaving it in good condition. Excellent photography can portray your home as pristine and spotless, creating an expectation that guests should leave it that way when they are done with their vacation.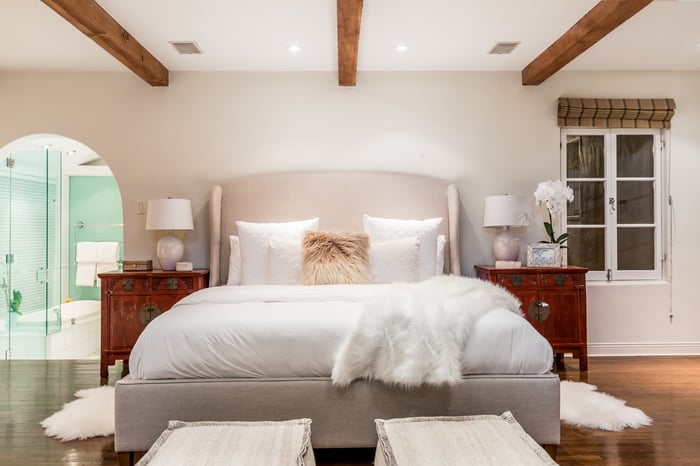 Differentiate Your Rental
The vacation rental market is exploding and the number of rentals available have reached hundreds in many markets. The average potential guests are trying to find their perfect rental as quickly as possible. If your home is fortunate to come up as a match on a search, you have seconds to convince that potential guest to book with you instead of with the next host down the list. High-quality photos can give you a competitive advantage in capturing more of the market.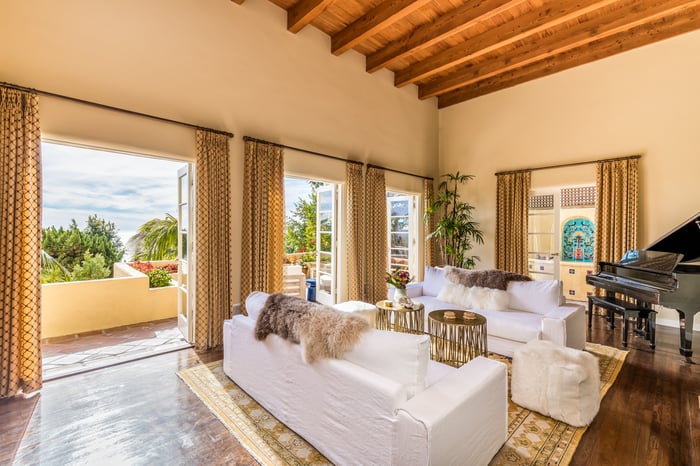 Work Hard to Tell a Story
Consider posting as many as two dozen professional photos on your site, and take the time to write some captivating captions or hire someone to do so. If you can walk your prospective guests through your property with an interesting story, you'll keep them on your site longer and increase your chances of securing a booking. Everyone loves an interesting story, and telling one illustrated with professional photos will pique their interest in your property all the more.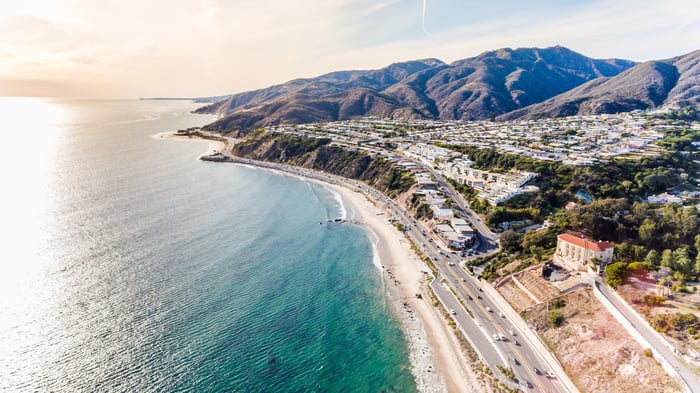 Airbnb Professional Photography Makes It Easy
If you're listing your home on Airbnb, you can take advantage of the Airbnb professional photography network that specialize in vacation home rental listings. Simply request professional photography on your listing and Airbnb will match you up with a local professional. That individual will contact you to schedule and shoot. You'll want to be sure your rental is clean and set up for attractive pictures before the appointment. After the shoot, the photos will automatically be uploaded to your listing and you can arrange them from that point.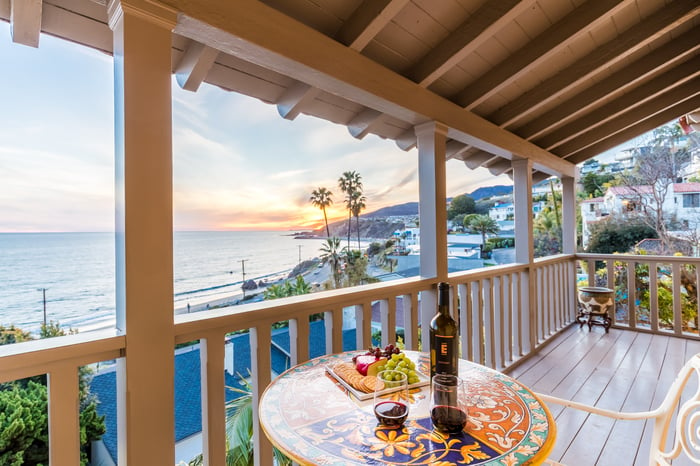 Be Prepared to Be Busy
When the Airbnb founders discovered the power of professional photography years ago, they saw their most popular listings double in bookings and revenue overnight. The potential for more bookings, increased revenue and more traffic is proven with professional vacation rental photos. Make sure you're ready to take on the extra work of more guest inquiries and additional traffic at your vacation rental.
If you're not ready, we can help you! We're a true end-to-end vacation rental property management company. Contact us today!