The New York State Supreme Court ruled in favor of Airbnb when it granted its motion to quash a subpoena.
The Attorney General stated in response it will redraft and reissue the subpoena tailoring its request to the court's specifications.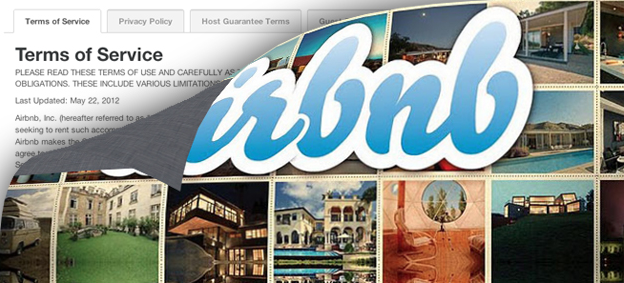 Recall, the Attorney General's office had subpoenaed a plethora of records on New York City hosts that listed properties, spaces, shared rooms for rent on the San Francisco based company's platform. The underlying reason behind the request stems from the notion that these hosts were running afoul of New York law that prevents short term housing (less than 30 day stays, unless licensed as a hotel operator as such) in addition to the lack of tax revenue the city would be entitled to when Hosts forego collection and remittance of the short-term occupancy tax.
While the news is certainly good for airbnb, they are by no means, in the clear. The company will have to face a newly issued subpoena in the coming weeks issued by the Attorney General based on the judge's directed language today.
State of New York Supreme Court Justice Gerald Connolly wrote in court papers filed Tuesday:
The subpoena at issue, as drafted, seeks materials that are irrelevant to the inquiry at hand and accordingly, must be quashed. The Court grants Airbnb's "instant application to quash the subpoena as overbroad" and denies Schneiderman's motion to compel the popular apartment-sharing site to hand over the requested data about its hosts.
Airbnb took to the press right away after the announcement to highlight its victory, while the attorney general pointed out in its own press release its expectation of reissuing the subpoena, with greater success based on the judge's language regarding a narrow technical issue. The Court held;
"[Airbnb] has failed to demonstrate that the subpoena is unduly burdensome. And the record before the Court indicates that there are Hosts regularly using their apartments to provide lodging to guests who may not be complying with the state and local tax registration and/or collection requirements."
The Attorney General's office goes on to say that the while the court may have quashed the subpoena, they still found evidence of a substantial number of Hosts violating tax laws and laws that prohibit illegal hotels. Additionally, the AG office noted that airbnb itself removed some 2000 New York based listings from its own site.
We shall keep a close eye on this development as its certainly the most landmark issue the sharing community has faced and will continue to be relied on for other similar yet different sharing-community endeavors facing similar encroachments (aka Uber vs. Taxi unions).
So what do you think, should New York City residents be allowed to rent out their apartments? Should they have to be present when the guest is renting the space?