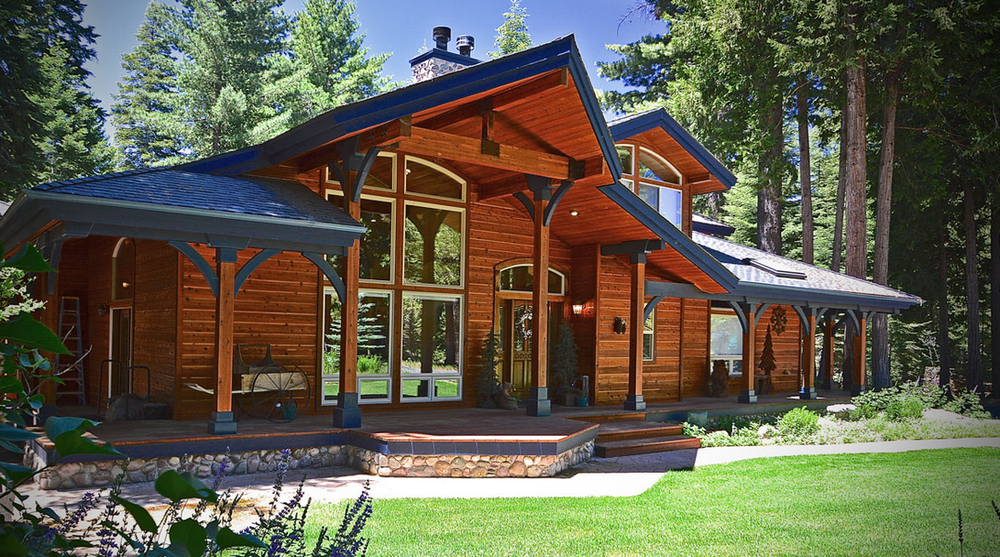 Should You Take Control or Let Someone Else Handle Your Vacation Rental When You're Away? Depends...
Investing in a vacation rental property can be a profitable venture. It's a great way to make extra money while keeping your house in very good shape. If you live far away from your vacation home, a proper management plan should be created.
What to Consider When Creating a Plan
There are several things to consider in order to properly manage your vacation property. To begin creating a plan, you should decide the following:
Decide what can be dealt with while you're away from the property.
Decide how your guests will check in and out.
Decide what your guests will do in the event of an emergency.
Decide who will be taking care of the cleaning and general upkeep of your property.
With proper organization and strong communication, you'll be able to handle these issues no matter how far away you
Vacation Rental Property Management from a Distance
It may not be possible to be around your vacation rental property all the time, but there are many important matters that can be taken care of from a distance. Bookings can be dealt with through a dedicated email address or a special listing website. Inquiries can also be handled in this manner.
Everyday tasks can be managed online. Moreover, the internet gives you the ability to easily communicate with all your guests. You can also create an up-to-date calendar that has all of your bookings on it.
Another matter you can handle from a distance is hiring service providers. You can hire professional cleaners and a gardener to keep your house looking great. Also, landscapers can be hired without you visiting the property, as well.
Although many things can be taken care of while you stay at your primary home, you will need to visit the property if a serious issue or problem arises.
Procedures for Checking In and Out
It's easy to allow guests to check in and out of your vacation property without you being there. Have a locked key box there, and let your guests know what the specific combination is so they can enter the home. When they have finished their stay, let them know that they should put the key back into the locked box. If anyone loses the key or accidentally takes it with them when they leave, you can charge them a fee to have the key replaced.
If you are renting out a condo, you could let guests obtain and return keys at the front office. Whatever method you use, make sure to email guests with specific details concerning checking in and out, so they will know what to do.
What to Do in an Emergency
To make sure the guests stay safe, you'll need to have a detailed plan in case of an emergency. For instance, if the vacation property's water heater malfunctions, it's important for guests to know what to do. Have a detailed list of vendors, contact information, and local companies they can call to have any possible problem fixed. You can place this information in the welcome book. Reducing hassle is important so that guests will enjoy themselves as much as possible.
Find Someone to Keep an Eye on Your Property
You won't be able to take care of every problem and emergency from a distance. This is why it's important to find a friend or family member who lives near your vacation property and ask them to keep an eye on the place. They can be there to make sure everything is running smoothly. Moreover, they can provide assistance in case there is an emergency.
You should also make sure the professional cleaners you've hired come at the right time. Arrange for them to clean the property after your guests have left but before the next group of guests arrives.
The Best Solution: Hiring a Property Manager
People who don't have the time, energy, or skills to handle the numerous responsibilities of renting out a vacation property should consider hiring a property manager. Property managers help make the rental process seamless and much easier.
Most areas that are prime vacation spots are home to several property management companies. These companies can do anything from hiring a reliable cleaning service to handling marketing strategies.
They are able to take care of almost everything, so you don't have to deal with the burden of management. If you plan on hiring a property manager, you'll usually have to pay them about 10 to 30 percent of the rent you collect.
Making your vacation home into a rental property is a great way to get some extra money. It carries with it a lot of responsibilities, though. Fortunately, property managers can take a lot of the burden off of you.
If you have questions about our services, give us a call at 858-354-9111. We're happy to answer any questions that might help you decide what's best.