Most of us here in Southern California are on Spring Break, which is preview time for the summer travel season. Whether or not your rental is booked for Spring Break, there's plenty you can learn now to give your property a healthy boost for the next few months. Each of these suggestions offers two of three benefits:
Total cost is less than $500
You can advertise the upgrade on your online listing to attract more bookings
The upgrade pays for itself in savings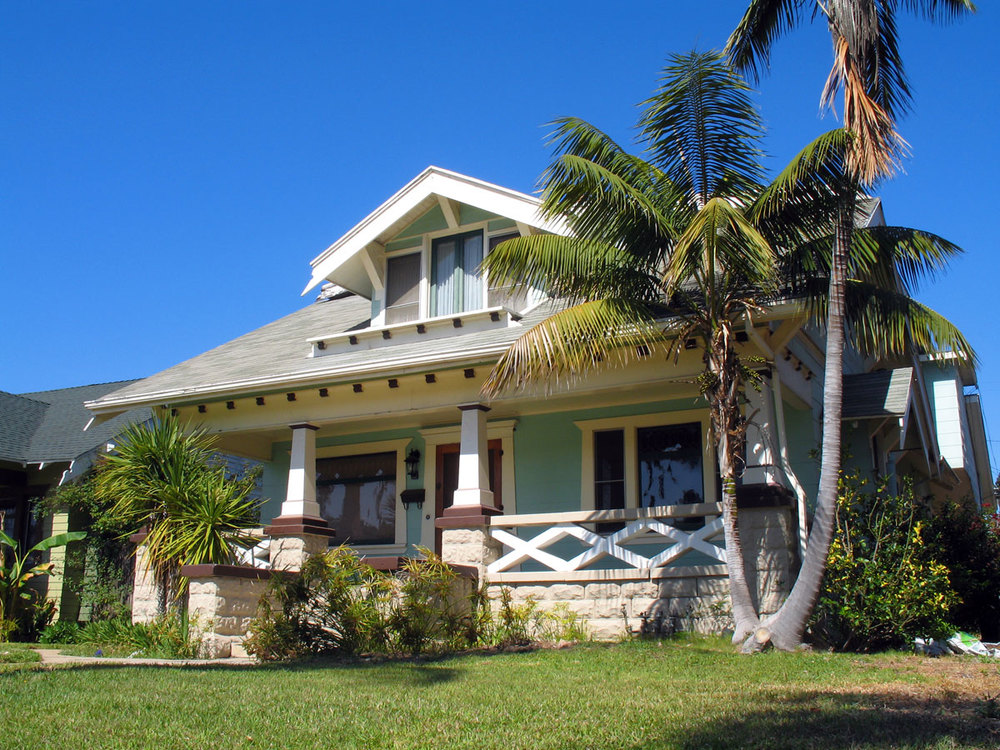 Curb Appeal: So often overlooked by most everyone outside of the real estate industry (where they know how important the first impression is), curb appeal can help sell your vacation rental and set the mood for each stay. The best part about this is how little work it actually takes to make the front of a house look nice - even less for an apartment or condo! Do the basic sweeping, weeding, and de-cluttering, then start on the larger projects. Pull out any dead plants, make sure the walk-way is clear and spacious, rearrange any flower pots to accent or hide certain features, and lay a fresh covering of mulch over any bare spots. You might also want to take a paintbrush to the door or windows.
A NEST Thermostat: You can afford both the thermostat ($249) and the smoke and carbon monoxide sensor ($99) and still be under your $500 budget. The NEST isn't just a tool to help you lower your energy bills, the brand is a selling point you can advertise on your online listing. People already know how easy it is to program one, not to mention the ability to control from your smart phone, and having a sophisticated smoke and carbon monoxide sensor in an unfamiliar place is peace of mind that will set your rental apart. Both products take just minutes to set up, too.
Toilet Upgrades: This is one project you'll save for your guests to discover - no matter how fancy a toilet you install, you won't be taking photos for your online listing! But this is one highly affordable upgrade you can make for your guests that also helps you save money. Even if you already have a low flow toilet, you're still sending 1.6 gallons of water down the drain for each flush. Multiply that by the average number of guests in your rental per day and assume each guest is using the facilities multiple times a day and you can start to see how quickly this can add up. Consider adding a dual-flush toilet – one with different water volumes depending on the type of waste. You can install a top brand porcelain beauty for much less than $500, and best of all it can pay for itself in water savings in just a few years.
Outdoor Seating: If your vacation rental property has any outdoor space at all, make it attractive to guests by adding seating. This is true for everything from a tiny apartment balcony to pool-side lounging in a spacious back yard; even if your guests don't actually use the outdoor seating every time, they want the option to. A property with outdoor space will book over a similar property without outdoor space just about every time. Shop around for chairs that match your space and add some comfort with decorative pillows and cushions. The more space you have, the greater variety of seating you should provide.
Front Door: If giving your front door a good scrub and a fresh coat of paint (from our first suggestion) just didn't cut it, it's time for a new front door. This is yet another opportunity to install something you can also advertise to potential guests, as a steel or reinforced front door is a welcome safety feature. A door with minimal windows (for privacy), a peep-hole, and a deadbolt will make your guests feel extra safe. This is also the perfect opportunity to install a door with a keypad locking system so you aren't worried about a key getting lost.
To find out which of these projects you should spring for, or what else you can do to improve your vacation rental for a stream of summer guests, do some sleuthing. Talk to current guests about their experience: what was unexpected about their stay? What would they have preferred to be different? Oftentimes guests can be very candid with you after they've already checked out. You might also want a friend or family member who is unfamiliar with your property to view your online listing and provide feedback. This can be a great way to get an honest opinion about the photos, description, price, and general appearance of how you're presenting your property online.
If your property was under booked this spring, it will be worth your time to hire a vacation rental consultant to assess your listing, property, and pricing to make sure it's fully optimized to attract and book the most listings.
Image: Flickr