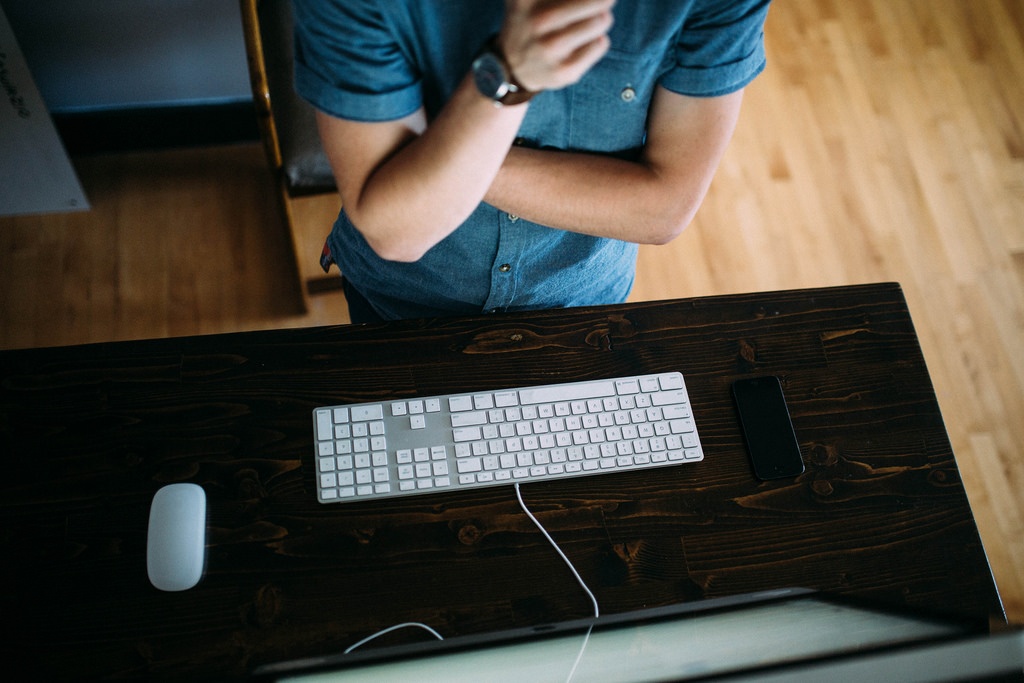 When money is on the line, it's amazing how decisions either become crazy simple or wildly difficult. Choosing whether or not to rent out your home is a big decision in itself, but when you add another layer to the decision-making (renting it out for vacationers only or going for long-term renting with a month-to-month lease) is a whole other animal.
With thousands of dollars in income (and expenses) on the line, plus anticipated wear-and-tear, little to no use of the property, and all the other factors, there's a LOT of information to carefully consider. Here are a few things you should weigh before making the leap either way.
1. Show Me The Money!
The first consideration is the most obvious - which rental option will yield the highest gross return? It might not end up being the deciding factor, but it will probably guide your decision the most.
How can you find out how much revenue your property is likely to generate? Glad you asked. There are a few ways to estimate your potential income. First off is to just compare similarly situated properties online (like on Craigslist, Airbnb, or VRBO). See what other homes in your area are being rented for on a monthly or yearly basis, and keep in mind that pricing will fluctuate for peak renting seasons (like summer, weekends, etc.).
You'll probably notice a distinct pattern right away: a long-term (month-to-month) rental should generate about 30% of what your home can charge in a peak-season month on a vacation rental website.
To figure out how many months your home could potentially book up as a vacation rental, use the following estimates:
January: 7-14 nights

February: 14-21 nights

March: 25 nights

April: 14-17 nights

May: 10-14 nights

June: 21-24 nights

July: 28-31 nights

August: 28-31 nights

September: 10-14 nights

October: 10-14 nights

November: 10-14 nights

December: 14-21 nights
(These estimates are more specific to Southern California and doesn't apply to places like Palm Springs, CA or Hamptons, NY, etc.)
Find the month you're looking for and then multiply the nightly rate for a peak season with the number of nights in that month + the nightly rate for a shoulder (or "off", "non-peak") season x the number of nights in that season = gross annual rental income. Contact our offices if you need guidance on your area and what is considered "peak" and "shoulder season". It'll look like this:
Nightly Peak Season Rate
x
Number of Nights in Peak Season Month
+
Nightly Off Season Rate
x
Number of Nights in Off Season Month
___________________________________
Gross Annual Rental Income
Or, you can skip all that math and just trust us — our data shows that vacation rental properties perform 50% - 100% better than if that same property was rented out long-term. The downside?
2. No Taxation Without Representation
For vacation rentals (generally less than 30 day stays), you're going to have to not only pay a special tax known as the "TOT" (Transient Occupancy Tax), but also collect that tax from your guests. Most California locales have a charge of between 10% - 13%. This is also known as the "hotel tax" and it's a hot legislative topic in highly populated urban centers like New York, Los Angeles, and San Francisco.
Of course, some jurisdictions don't even allow short-term stays, but that's a whole other story.
For long-term rentals, you bypass this tax. Since you MUST charge the guest this tax and remit it once collected, it's not an extra expense to you, but it does impact the overall payment flow and should be taken into consideration when comparing the two rental options.
3. Consistency vs. Inconsistency
Long-term home rentals require a lease agreement, which usually lasts 6-12 months or longer. These monthly agreements are consistent for the length of the lease and don't change for seasonal demand.
However, vacation rentals will see major ebbs and flows between peak and off-seasons, as well as holidays. You can see from the month table in #1 that some months favor nearly 100% occupancy while others would be "good" months at just 50%.
If you want minimal paperwork upkeep, long-term rentals provide a consistent, fixed income for a longer period of time. If you want to try to maximize your income, vacation rentals give you the flexibility to change your rate according to demand without the guarantee of occupancy.
4. Wear & Tear
It's hard to say whether vacation renters or long-term tenants generate more wear and tear on your property. Arguably, the more "different" guests you have over a given year, the more likely you'll have a mix of good, bad, and regular tenants.
On the flip side, a consistent year-round renter might be a fantastic tenant: a non-smoking, pet-free, low maintenance guest who pays on time. But they might NOT be, and once they've signed the lease, they're there for the duration.
Unlike long-term renters, if you run into a nightmare perpetuated by vacation renters, you will have nearly immediate investigative privileges after each checkout, or you can hire someone like Air Concierge who will do a thorough review and inspection after each check-out.
5. Use of the premises
One of the first questions we ask prospective clients when they're deciding between long-term rental and vacation rental is this:
"Do you see yourselves using the property over the course of the year?"
For those who say "yes" for whatever reason, then we stop them and politely let them know that there's only one option — vacation rental.
Having the ability to use the home with little advance notice allows you, as the homeowner, the flexibility you want to use this very important and expensive item at your leisure.
Now that you've looked at a comparison of both options, it's time for you to decide which scenario is ideal for you. Pay special attention to the anticipated revenue stream and desired use of the home over the next year. Your brain might tell you one thing, but ultimately your heart and gut will make the final decision.