It's safe to say that everyone in your household looks forward to the family vacation. The kids don't have school, you get to take off work, and all of you can enjoy some quality time together. Instead of piling your family into an overpriced hotel, why not opt for the value of a vacation rental? These houses and condos provide all the amenities your family needs. Read on to discover why vacation rentals are the best choice for your trip.
The Convenience of Kitchen Use
Most hotels don't provide you with a full kitchen, and even those with a kitchenette come with a huge extra cost. But vacation houses and condos almost always give you access to a fully-stocked kitchen, which can save your family all kinds of time and money. Think how much more you could pack into your trip without constantly worrying about finding snacks for the kids!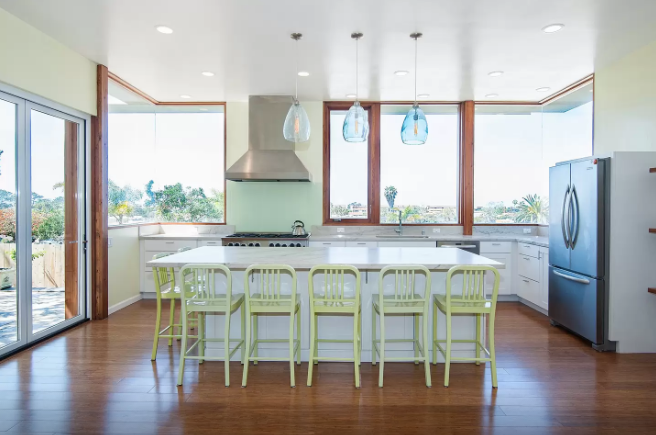 Bedrooms for Teens
Most parents would agree that sharing a hotel room with a teenager can be much worse than sharing it with a baby or toddler. The young adults in your family need their own space. With vacation rental units, they can stay in their own room easily. They can keep their own hours and stay up texting all night without ever disturbing you. It's a great way to keep the peace in the middle of your relaxing vacation.
Bedrooms for Babies and Toddlers
On the flip side, the little ones need their own space too, and it's much better for the whole family when they have it. Imagine being able to put your youngest down for a nap in a separate bedroom while the rest of the family has fun downstairs. Not only will this let your spouse relax and your older kids play, it will maintain familiar routines for your baby. They're guaranteed to be less stressed during family activities.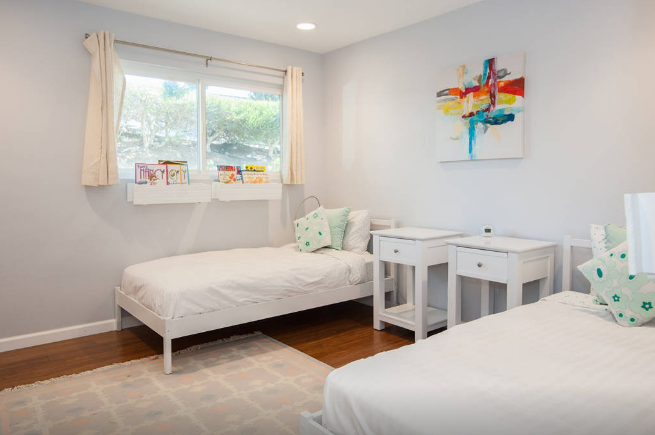 The Perks of Doing Laundry
When you're packing for young children, you can save so much space by planning to use the laundry facilities at your vacation home. Most houses and condos come with a washer and dryer, so any spills or mishaps that occur during your vacation can be quickly taken care of. No matter how many changes of clothing your children go through, you can embrace the convenience of throwing their outfits in the washing machine like you would at home.
Family Living Space You Can Enjoy
Vacation homes aren't like hotel rooms, which can feel like places you only return to sleep and relax before your next outing. A vacation house or condo is a space you can actually enjoy, and it gives you the chance to spend time together. Make yourself at home by cooking, watching television, playing games, or just talking over the day's events in your private space.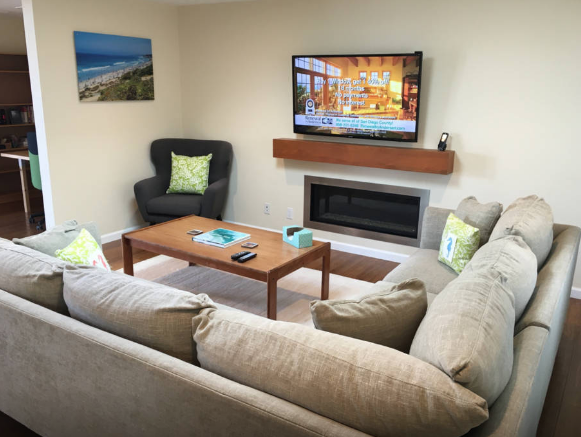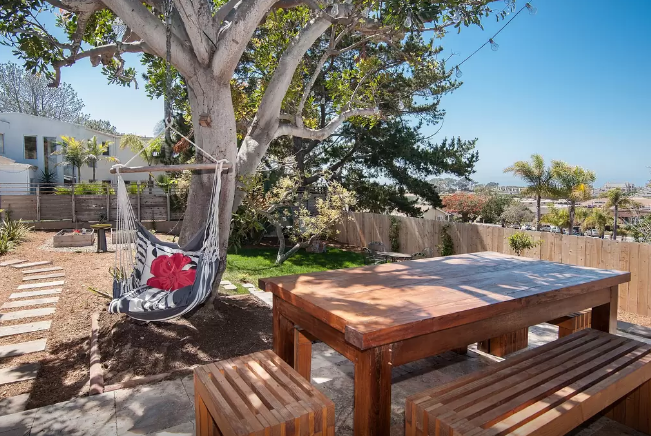 INTERESTED IN THE HOME FEATURED IN THIS POST? CLICK HERE
---
Begin your search for the perfect rental unit before your next family vacation. Your spouse and kids will thank you for making the highlight of their year even more memorable by bringing the atmosphere of home with you on the journey.
Book your next family trip with us! Click here to see our vacation homes portfolio or send us a message, we'll respond immediately!