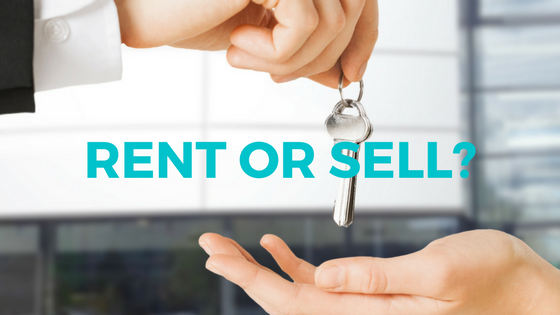 The real estate market is rarely predictable, and it can throw a massive wrench into the plans you have. It's easy to sit back and imagine how your life will play out. When you're growing up, you imagine going to college, getting a job, getting married, buying a house, having a baby, selling your home for a larger one, and then welcoming another baby or two. Perhaps those aren't your precise dreams, but they're pretty common. You buy your first house thinking it'll be a great first step, and then it's time to sell. Perhaps you've been able to sell every home you've had in virtually no time without much trouble, and your shocked when your current home doesn't sell.
It happens. Real estate is a game that changes every day. This doesn't mean there's anything wrong with your house or you'll never sell it. It just means sometimes you have to make a change of plan. If you don't have a back-up plan, it's time to come up with one: your home might be a perfect short-term/vacation rental home.
Short-term and vacation rentals are hot right now. For a variety of reasons, people love short-term rentals. Families who visit California don't always want to stay in a hotel. When you have kids, a house with a full kitchen, separate bedrooms, and more space is usually preferable. If your home is in a city or location that's popular for visitors, you might be missing out on more money by not renting your home.
Before you decide to rent your house, you have to know the market. Is the area in which your home is located a desirable one? Is it in the middle of downtown, on the beach, near a beautiful lake or popular vacation spot? If you can boast any of these things, chances are good your home would rent. Is your house ready to rent? Most people want to pay for a home they love, not one that requires work.
You might worry about the people who enter your house. That is not an uncommon worry, so don't feel bad about it. Rather than spending all your time investigating rentals, let a property management company do it for you. With a property management company, you don't need to be nearby to help with the house when your renters arrive, depart, or have a problem. You don't have to wake up in the middle of the night to fix a broken air conditioner vent, the property management company does those things. They do all the work, and you can still maintain the power. You have the power to define who gets to stay in your home - you can allow pets or not; you can say you don't want more than 6 people in your house and you can charge them as much as you want.
Another question you have to make yourself is: can you rent it out as it is, or will your home need some improvements? But before that you have to ask: Are you even prepared to take this step? It's a personal decision to rent your home to other people. Can you handle them in your home on a regular basis? You can hire a property management company to take care of the details so you don't have to, but are you personally willing to let people stay in your home regularly? Once you make these decisions and answer these questions, you know what you have to do. Short-term rentals are far more profitable than long-term rentals, and people are willing to pay to have a good time when they're away from home.
When you rent a home long-term, you usually charge a little more than the cost of the mortgage and potential maintenance. When you rent a home for a short-term basis, you get to charge a lot of money for a very short period of time, and it works out in the long run. Let's say you have a home with a $2,500 per month mortgage payment. By the time you pay for the utilities and taxes and save a bit for any potential maintenance issues that might occur, you're out $4,000 per month for that house.
If you rent short-term you can charge a lot more than renting long-term. Let's say you rent your house for $2,000 per week. You need only rent the house two weeks of every month to cover the cost of your ownership every month. You can raise the price certain times of the year, and lower it other times. You could make a lot of money this way, and it could be far more profitable for you than selling the house.
Selling your home is something you can always do when the market turns around. You might even find it more enjoyable to rent for a hefty weekly fee and rake in the profits in the meantime. That money could go toward paying off your mortgage so you don't even have to sell in the future.
If you want to rent your home as short-term or vacation rental, message us below to see how we can help make your life simpler, more profitable, and much more enjoyable!