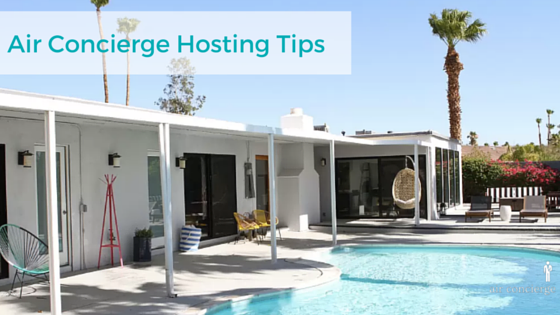 Airbnb is an accommodations-booking platform with more than 2 million listings worldwide. Part of its quick expansion is because Airbnb lets users earn extra money by renting out their unused space to travelers. Earnings potential can vary from a few thousand to over a million. Although you won't become a millionaire overnight, starting small with the following tips can help expedite the process. The following are tips to make the Airbnb service work for you.
1. Utilize the Resources Available
The Airbnb site offers tools and tips that very few individuals take advantage of and utilizing them can help you be a great host and consequently maximize your income potential.
Photographer - Airbnb's professional photo service helps hosts show off their listings like the pros.
Blogs and forums - You can also learn a lot of valuable information from visiting the various blogs and forums within the Airbnb site. There are also outside resources available on the Internet where you'll be able to learn tips for becoming a better host.
Smart pricing - this tool helps host price their listings more competitively and maximize the money earned on Airbnb. With this tool on, your prices will be automatically updated within the parameters you set and adjustments are based on supply and demand, your listing's feature, location, amenities, booking history and availability.
2. Be a Proper Host
This may seem like an obvious tip, but there are quite a few people who fail to understand just what it takes to be a proper host. The first step is to be a good communicator; clearly describe the house and the rules; set the right expectations to avoid misunderstandings and surprises; answer your guests quickly whenever they have a question or issue during their stay. You also want to try and anticipate your guests every need. Whether it's clean towels, an extra blanket, restaurant recommendations or maps to the surrounding area, the thoughtful gestures will get you far. You can also sweeten the deal with a special treat such as candy from a local establishment upon your guest's arrival.
3. Optimize Your Airbnb Listing
In addition to the listing, the way that you present it is equally important. When you're looking to describe your place, be concise! Using good quality pictures can convey what your home is all about. Let your guests know things they can do and the best places to eat in the area. All of this will make your place more attractive and trustworthy, which are more important than have just a nice a place.
4. Positive Reviews
There are numerous listings on Airbnb, and you may find the competition heavy in your area. If you're looking to secure rentals and make lots of money, positive reviews are a great way to get your place near the top. The places with the greatest reviews are more visible and attract numerous guests to a particular dwelling. You can do this by giving your guests excellent service. You can also encourage your guests to rate your establishment. If you get a poor review, ask for advice on ways you can improve in the future.
5. Show Your Strengths
With a large number of listings on the Airbnb website, you need to capitalize on the things that make your listing the strongest and most unique. The oddest things are going to bring in your guests, so you want to exhibit them. Although you may have a hum drum room to rent, put something impressive in the listing. A unique description could include an apartment where philanthropists like to congregate. There also may be something special that you could share about your home such as a secluded spot that overlooks five acres of scenic land. When you think outside the box and embrace your own uniqueness, you'll be amazed at the expansive following your place could attract.
6. Make your guests feel special
Making sure your home is clean and delivering keys to your guests are an essential part of the Airbnb process, and a third party can help arrange this duty if you're not around or time is limited. Additional touches that can improve upon your vacation rental is the right price and a small token of your hospitality in the form of soaps, candles, wine or candy. The small touches may even make your place more memorable. You can also include a basket in the rooms where guests can find restaurant menus, maps, things to do and see brochures, books and magazines for their enjoyment.
The hosting process can be complex, especially if you're a novice. But the Internet displays a wide range of tools that can assist you in making your home welcome. A picturesque photo, solid description and unique aesthetics are just the start. Making your guests feel welcome, opening the doors to good communication and putting in some extra effort ensures that your listing is set for paying guests. You want them to choose your location over the many others on the Internet. You also want to give them a reason to come back and visit and spread the word about their experience through a positive review.
The Airbnb adventure may not be for everyone, so you need to decipher if it's worth your effort and time. If you don't have time or you're not up to the challenge of going above and beyond, we are here to do it for you. But if you want to handle the task on your own, stay posted as we have some useful vacation rental management tips, content and advice to boost your listing experience.
IF YOU WANT TO HIRE A PROPERTY MANAGER, MESSAGE US! YOU CAN ALSO BROWSE OUR OWN REVIEWS HERE.