In the early days of Airbnb, hosts and their guests often spent a fair amount of time communicating about simple things like how to access a vacation rental unit. Since every accommodation, room or home is different, there was no consistent way to communicate this simple piece of information.
Often, hosts would create PDF files with detailed photos of their property to ensure that guests could gain entry easily. Guests, on the other hand, needed to make sure they printed all this information and packed it for easy access on their trips.
For some Airbnb hosts, check-in meant meeting the guests at their home to let them in and show them their room. In other cases, it meant describing in detail how to find a particular door or key. When keypads became more popular, hosts needed to change and communicate codes to their guests. Add in quirky home details like a sticky side door or a jiggly doorknob and you have some pretty unique check-in instructions.
Airbnb check in procedures must be streamlined in order to improve the guest experience and help hosts earn more five-star ratings.
Airbnb recently announced
a new set of check-in tools to facilitate easier, more efficient check-in procedures for both the hosts and the guests.
Guests who choose to use the new check-in tool will access clear, in-app, visual instructions on how to check-in when they arrive at their vacation rental unit. The tool will walk the guest through the check-in process step by step. Guests will easily see which door to use, the location of the lockbox, and how to access the correct code. All this information can be accessed on mobile devices.
Hosts, on the other hand, can easily create a single set of instructions that will be sent automatically to new guests. This check-in tool will reduce the amount of work for hosts, eliminating the need to communicate check-in procedures to every new guest and reducing the number of inquiries received.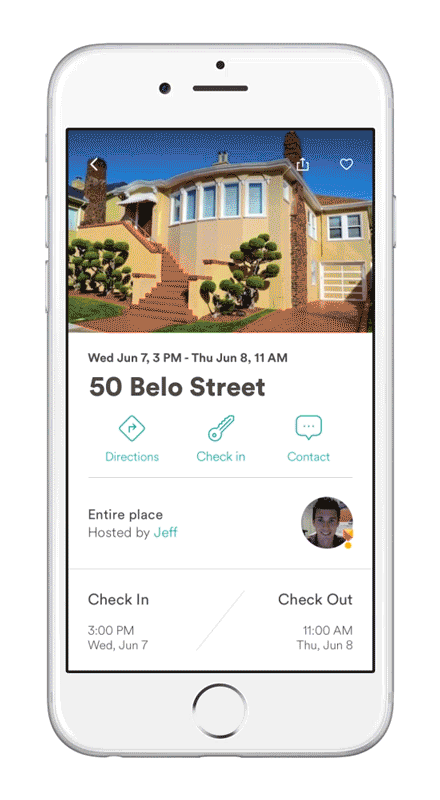 These new Airbnb check in tools will be introduced to the community this month. Both hosts and guests should keep their eyes open for the latest developments that will make using Airbnb easier than ever.
Click here to read the original article.