More and more families are taking advantage of vacation home rentals instead of hotels to serve as lodging solutions these days. In many cases, you can find better deals, enjoy more space, and experience greater flexibility by renting a vacation property. However, finding the perfect Airbnb rental for your particular situation can take a little extra thought. Here are some tips to help you do just that.
1. Get Enough Bathrooms.
Depending on the size of your family or party, you'll want to make sure your vacation property has enough bathrooms. If you're traveling with your family, think about how many bathrooms you have in your home and whether you need as many or can live for a week or two with fewer. Teenagers in particular may spend longer periods in the bathroom, raising the stress levels of the rest of the family.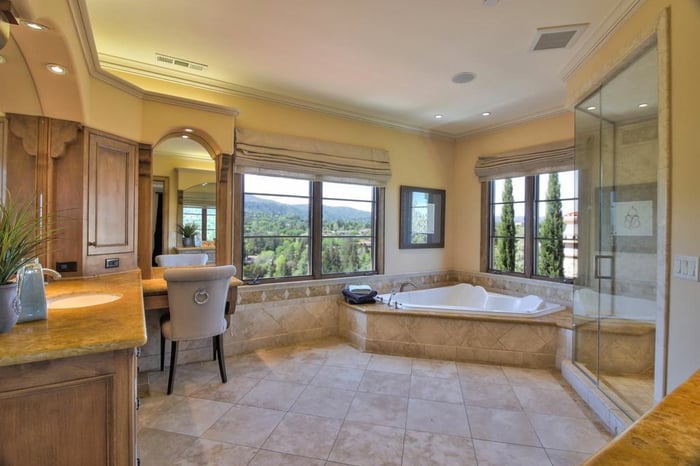 2. Think About Room Configurations.
One major advantage of vacation properties is to get more space for your money. However, you'll want to consider the layout of the space itself to make sure it works best for your family or party. For example, if you have an infant, you may want to make sure you have a separate bedroom near the master bedroom to stash the pack and play. If you are traveling with a large party that has different sleeping schedules, planning on using the living room as a bedroom may not work well.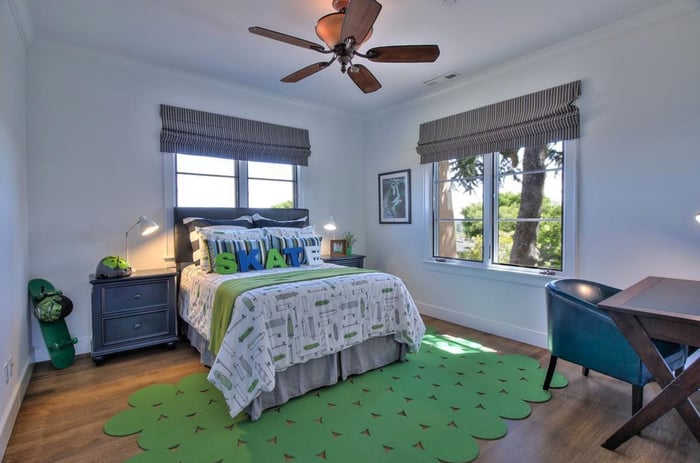 3. Consider Neighborhood Travel Situation.
Most people use their vacation home rental as a launching point for a variety of day trips. Invest some time in how travel to and from your vacation rental to your destinations will work. If you are not planning on using your vehicle, is your rental within walking distance of public transportation like a bus route or a train line? If you are driving in the area, how heavy is the traffic near your rental?
4. Plan Your Meals Wisely.
Although saving money by eating "in" is certainly an advantage for those who rent a home with a complete kitchen, you'll want to plan your meals during your trip to avoid buying too much food. First, consider your schedule. If you have a relaxed plan and enjoy cooking, then spending some extra time whipping up a meal may be a great part of your vacation. However, if you're planning on being gone from dawn to dark and never cook at home, trying to prepare meals on vacation may just result in added stress.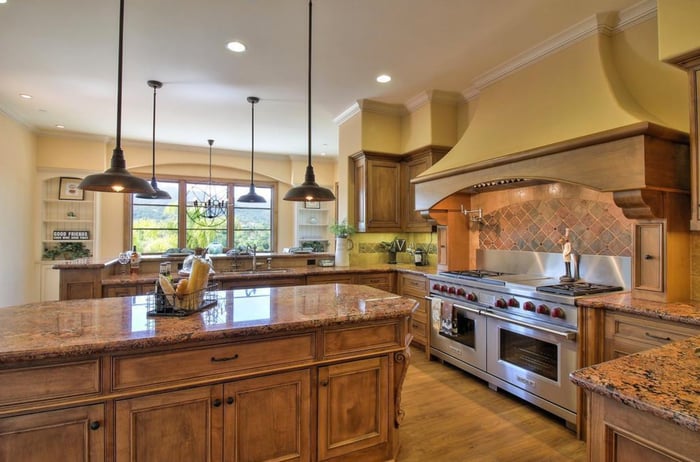 5. Pack Simply.
As with any trip, packing reasonably will help make the trip more relaxing and run smoothly. Many vacation home rentals will provide amenities that may have needed to be packed for a hotel. Check with your host about special needs. For instance, some vacation rentals that cater to families may provide portable cribs or high chairs for babies. Many property owners stock their kitchens with staples like small appliances, paper towels and condiments that guests are welcomed to use. Board games, consoles, and DVD movies may be available at the rental itself. Focus on those items that you can't live without -- like special sleeping toys for children.
6. Consider All Costs.
Many online booking services will have added fees for cleaning services, extra people and taxes. After you click on the price per night and select your perfect Airbnb rental, spend some time reading the description carefully so that you take into account all associated fees. In addition, some rental units will offer extra optional services that you can factor into your vacation budget.
7. Use A Secure Payment System.
When you're making a financial transaction with a stranger, it's always wise to use a third-party system to protect yourself. Major established vacation home rental sites are structured to protect both buyers and sellers and can help ensure that credit card transactions are performed safely. They also provide amenities like trip insurance.
8. Talk To The Locals.
Airbnb was built on a foundation of local hospitality. Many property owners enjoy talking with guests about local attractions and amenities. Be sure to take advantage by asking questions and tapping into the knowledge of someone who lives in the location where you are going. They will probably be pleased to help you improve you vacation and stay with them.
9. Ask Lots of Questions.
Before you book a vacation home rental, be sure to ask a lot of questions. Many may be answered in a well-written listing; however, most property owners are happy to respond to e-mails during the inquiry process. Invest the time to understand security deposits, cancellation policies, optional amenities and travel insurance before you book. Once you arrive, most vacation rental owners are happy to provide a cell phone number for questions during your stay. In many cases, owners will provide a check-in and check-out list and perhaps a FAQ list at the unit itself. However, if you find yourself puzzled about something at the home, be sure to call and ask.
10. Maximize Your Travel Timing.
Unfortunately, many people are tied to a particular time frame for taking vacations. Families with children are forced into vacationing during school breaks, and others may have constraints depending on their work situations. It goes without saying that if you can travel during off-season, you'll save a lot of money in renting a vacation home. Typically, prices are higher during the busy seasons and lower during the slow periods. There is usually a gradual increase and decrease at either end of the peak season. Booking well in advance allows you to have the greatest selection, but booking last minute may help you grab great deals.
Vacations can be relaxing, fun and exciting times of the year for family and friends. Renting a vacation home can provide the flexibility and extra space that allows you to enhance your experience even more. However, staying in someone else's home can also be a stressful experience so taking the time to learn from experienced travelers and property owners can be well worth the investment. Take these tips to heart to make your experience a positive one.
Looking for a place to stay on your next vacation?