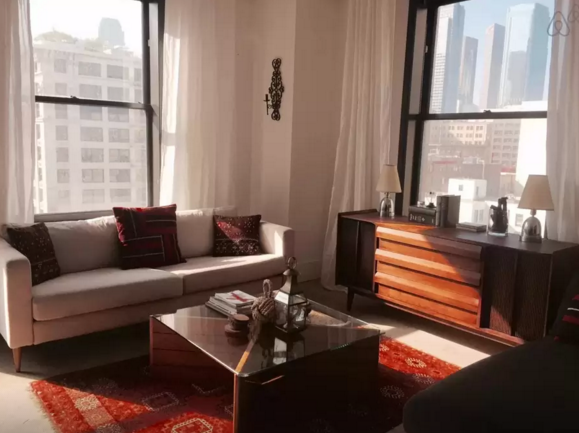 Renting out a vacation home can be an exciting time. Before you make your first listing, however, you need to get the home ready for renters. This means more than just giving it a good cleaning. A vacation rental needs some special tender loving care regarding the interior. Decorating a vacation home for renting means to use a style and materials that are durable, attractive, and comfortable. This is in addition to the decor appealing to many personality types. You will want your guests to have a great time while there, so here are important decorating tips suggestions:
1. Furnish the home with guest-friendly, casual furniture.
Choose all pieces with comfort, easy cleaning and relaxation in mind. A vacation rental is not the place for glass coffee tables, expensive upholstery, heirlooms and silk throw pillows. You want renters to feel like they can take things easy for a while and let their hair down without worrying about causing expensive damage to irreplaceable antique furniture.
2. Have fun with the interior decorating.
Keeping the style casual does not mean it should look shabby or bland. Your guests will appreciate your efforts to add stylish character to the home. Nature themes, such as ocean or mountain decor, are popular for rentals, but you don't have to stick with those. Instead, you could highlight the nearest big city or resort town with paintings or photos of the skyline and other representative artwork. When you have fun designing the interior, it will show.
3. Adapt interior features to the local activities.
Plush wall-to-wall carpeting is not the best choice for most vacation rentals unless popular local activities are limited to things like knitting or visiting a museum. In most areas, your visitors will be hiking, swimming, skiing or enjoying other activities and this inevitably means they will be tracking dirt, snow or sand into the home. To handle this kind of foot traffic, choose stone tiles, ceramic tiles or hardwood for flooring. Washable throw rugs will add warmth and comfort without the mess and expense of a dirty plush carpet.
IF YOU WANT MORE TIPS FOR DECORATING YOUR VACATION HOME, MESSAGE US AND WE'LL RESPOND IMMEDIATELY!