There's an old saying that new projects often take twice as long, cost twice as much and work half as well as you anticipate. Although this can be true in many cases, you can minimize that unpredictability by clearly understanding your new undertaking.

If you're considering starting a vacation rental business, you'll definitely want to think about the time investment required through the entire process before moving forward. Airbnb management can be a rewarding full-time career or an interesting side hobby, but you'll want to understand what's involved before you begin.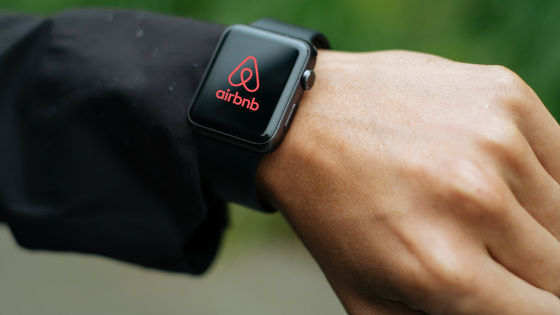 Preparing Your Rental
Depending on the condition of your rental property, vacation home, or spare space, the amount of time it takes to get it ready for guests can vary greatly. However, in most cases, this initial time investment will be substantial and condensed.
Besides making any necessary repairs and updates, you'll want to think about furnishing and decorating your vacation rental to be appealing to your potential customers. This may mean repainting certain rooms, hiring an interior decorator to spruce up your space, or replacing dirty or worn flooring.
In some cases, you may want to renovate your bathrooms or kitchen areas so they are clean, updated and modern. Adding features like a hot tub or an outdoor pool may be worth the investment in some markets.
In other cases, you may simply have to remove your personal property and purchase new items like sheets and towels for guest use.
Preparing Your Listing
Your listing will be the first thing your potential customers see and read so it's worth spending some time to make it catchy, unique and appealing.
You may want to consider hiring a professional photographer to shoot pictures for your listing. It's a one-time investment, and professional lighting and design can make a significant difference in how your rental is portrayed. Snapping some photos on your own may be less expensive but still take some time. Depending on how skilled of a photographer you are, you might be able to perform this task yourself.
Spend some time researching different web sites that list properties, and follow the instructions carefully in creating your listings. It can be tempting to rush through the registration process, but you may miss important things like properly checking off amenity lists or other filters, which can result in being left out of
search results
. On this note, you may also want to add a tickler in your calendar every three to six months to double check things like filter updates. Host sites can update their lists, and you want to make sure your listing is always correct, and up-to-date.
Be sure to write instruction sections clearly. New guests will need to understand how to access your vacation property, where important items are located, and what your house rules include. If you are not clear in your communication, you may lose time later in trying to clarify. You may want to have a few friends read over your instructions and see if they have questions as a clarity test. This may take more time now but will save you time later.
Interviewing and Selecting Service Providers
Think about how much time you want to spend doing the day-to-day work of managing your vacation property. Many service providers exist to provide support for property owners for reasonable fees. You'll want to balance the value of your time and how much money you have to invest in your business, and see which one makes the most sense for your Airbnb management.
Many owners, for instance, will outsource cleaning, maintenance and repair services. If you choose to go this route, you will want to find and interview local providers. After you make your selection, work to come up with terms, timing and pricing agreements before you take your first guest.
Other contractors can provide hosting services, booking assistance, phone support and a host of other services. Deciding which ones to use and then making your selections will take time.
The more people you involve in your business, the more time you may need to allot to managing these different team members. For instance, if one of your service providers is doing a poor job, you may need to spend more time double checking their work and seeing how it can be improved. If you cannot resolve the situation, you may need to fire them and then begin the process of finding a new service provider all over again.
Answering Questions
One inevitable fact of embarking on the Airbnb management business is that people will call you with questions and concerns. Presumably, you'll be working on other things when the phone rings. Being available to answer phone calls can significantly increase the likelihood that a potential customer will book you rental. However, each phone call will cost you additional time if you count the distraction time.
During off-season periods, these phone calls may be few and far between. However, when you're in peak vacation season, you may be inundated with calls. Although you can allow calls to pile up for a little while in your voicemail, you'll probably want to return calls within an hour for the best chance of securing a booking. After all, if you're not available and your competitor is, the potential guest may just book elsewhere. This can result in more lost time because you'll be returning phone calls to people who are no longer interested.
Booking Process
You can reduce your time needed to complete a booking by using the online booking feature of your host sites. Most sites provide the background tools to accept terms online and manage deposits so that both the renter and the customer are protected from financial fraud.
If you prefer to manage booking details offline, you will need to manage all the paperwork and payment by e-mail or snail mail, which will take significantly longer. Waiting for a check to be mailed and then for the payment to be cleared will take several days alone.
Preparing Your Rental for New Guests
Each time you host a new guest, you'll need to spend some time checking your property and getting the customers settled. This may include checking in with guests before they arrive, confirming how to access you and your property, and communicating important information like WiFi passwords and security codes.
You may want to offer some bonus items like flyers advertising events or activities in the area, coupons or menus to favorite restaurants, or fresh flowers or welcome cookies. Small gestures like this can go a long way to boosting your ratings but can take extra time. Weigh the time it may take for the extras to the marketing benefit you may gain before deciding how much to take on.
Walk through your property before each new guest arrives to make sure it is clean, well-stocked and in working order. Don't forget to include the time it takes you to drive to and from your rental as well. This is all time that is taken away from another job, your family, your social life or simply your free time.
Cleaning After Each Guest
If you have a service provider who will be cleaning your vacation unit between each guest, you'll have some time to initiate the process with a phone call, job ticket, or e-mail.
If you'll be
cleaning the unit yourself
, you'll need to allot time to drive to and from your unit and the time it will take you to clean, vacuum, change linens and restock supplies.
Maintaining Your Rental
The time it takes to maintain a rental unit may vary greatly. If nothing is broken or damaged, you may not need any time in between visits. If you have a major problem, you may need to hire a service provider to fix something or spend significant time repairing or replacing the item yourself.
Each time you walk through your property, keep a list of things that need to be repaired. In addition, consider
performing maintenance tasks at regular intervals
to avoid or minimize broken appliances or systems. For instance, have your HVAC system cleaned and checked at the beginning of each season.
Managing Current Guests
Once your guests have arrived and are settled, you may get a break and find that you have a few days off. In some cases, however, your guests may pepper you with even more questions than before they arrived.
Easy-going guests may not call you at all during their stay, and leave your unit relatively clean and in good working condition for the next guest.
High-maintenance guests, on the other hand, may choose to take the easy way out and call you every time they can't find something they need. They may also call with lots of questions or complaints about various aspects of their stay.
To minimize the latter, try to have a comprehensive task list and frequently asked question list available. However, remember that your guests' ratings will play an important role in marketing your place for future customers, so try to respond as quickly and positively as you can.
Securing Feedback
Once your guests leave, be sure to thank them for their stay and provide feedback to you.
Positive reviews
will be the crux of your online marketing plan as well as help you gain a top spot in future search results. It is worth the time to reach out to your customers and find out if there's anything you can do to improve your vacation property.
In addition, if there were problems, you have the opportunity to try to make amends or at least exhibit empathy and outreach to unhappy customers. Remember, potential customers are watching how you interact with both happy and unhappy customers. Your response will impact potential customers' decisions.
Checking for Damages
After your guests check out, you will want to walk through your property again, either alone or with your cleaning and/or maintenance service provider. Check that all your belongings are working. Look for any damages or missing items, and restock any disposable items.
If minor damage occurred like dishes were broken or towels are missing, make a note to claim a portion of the customer's security deposit if appropriate. You'll need to spend some time communicating with the customer and managing a partial refund of their deposit.
If major damage occurred, you may need to spend some time filing an insurance claim in addition to keeping the security deposit. The insurance route will take some time. You'll have to submit photos of the damage and file the claim as well as follow-up to be sure you get paid.
Then, of course, you'll need to spend time fixing or replacing whatever items were damaged or stolen during this particular stay.
By planning carefully before you start to rent out your property to guests, you will have a better idea of the time investment it may take. Realize, however, that there are many variable and uncontrollable aspects to managing a vacation unit. You will want to go into such an endeavor with some level of flexibility.
You may want to keep close track of your time during your first year of rental management to better understand the investment required. Then, when it's time to review how things are going, you'll have the information to make decisions about future pricing, changes in suppliers or partners, or adding or decreasing the number of vacation units you choose to manage.
Don't have time to manage your vacation rental? We can help you!