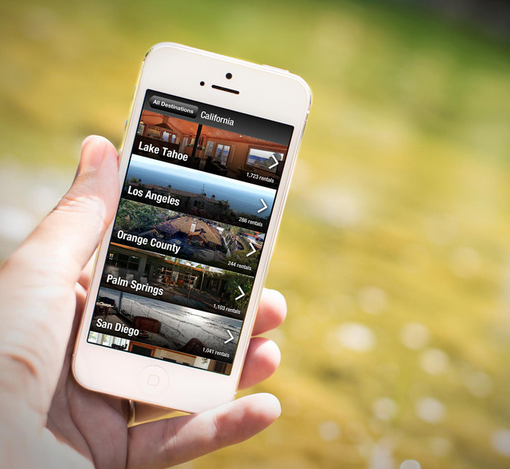 Our 1st Annual Best Travel Apps for Vacation Rental Guests & Owners.
You can recommend these travel apps for your guests to help enhance their stay. Some of these are well known and obvious (Yelp, Uber), and others not a much but will be equally appreciated.
Pre Arrival / Take Off (Last minute to-do's)
Packing Pro: With Packing Pro's customizable lists, you can plan what to bring for every type of trip, from a luxurious family holiday to a budget backpacking adventure.
Where To Go & What To Do Recommendations:
Stay.com: Stay.com lets you explore new travel destinations and cobble together a loose itinerary for what you might want to see, do, and eat when you arrive.
Gogobot: Gogobot turns out interesting things to do for any type of traveler across a wide range of cities around the world. It has suggestions for family friendly activities, stuff for the outdoors folks, in addition to the typical shopping/eating/site-seeing agenda. You can then save these activities to a Gogobot itinerary, and when accessed while traveling, you can search for nearby too, such as restaurants, bars, points of interest, all to help you locate your next stopping point if need to make an unexpected change of plan.
Food & Drink (Recommendations)
Urbanspoon: an online local bar and restaurant guide that aggregates reviews from professional food critics, bloggers, and diners.
OpenTable: is a good source of restaurants that take reservations.
MenuPages: Provides details, such as specific prices and menu options that are sometimes missing more casual restaurants' websites.
Travel / Transportation
Uber: car service. everyone knows about it. right?
Waze: Waze is a user-generated traffic information app that picks up on other users live updates including traffic, police traps, accidents and other hazards. I'm pretty sure our LA clients will especially like this app. It also saves cost by comparing the gas prices of the stations along your routes or around you.
City Maps 2Go Offline Maps: City Maps 2Go Offline Maps' greatness is as straight-forward as its name -- it provides pre-downloaded city maps which don't require any Wi-Fi or roaming data once you're at your destination.
Airports by TravelNerd: In addition to flight information, users can access information on the airport, including gate information, detailed floor maps, Wi-Fi availability and opening hours for shops and restaurants. By using the app, users can pool other travelers who can share a taxi or just find different ways to travel to and from the airport.
Local Reviews
Yelp. Self explanatory, right?
Discounts & Event Tickets
The Entertainer: Traveling cheap or traveling well? The Entertainer has solved this particular dichotomy with its coupon app. The Entertainer used to be a book of coupons sold in bookshops (who remembers these back in the 80's?). But the brand has launched an app to serve the same purpose through your mobile device. It explores various merchants -- from hotels to hairdressers to restaurants -- near your location that offer buy-one-get-one-free discounts.
Quintessentially: The former members-only concierge service is now opening up to anyone through its latest app. Users can purchase latest event tickets and lavish holiday gifts, within the app's boutique. The app also provides recommendations from restaurants to spas — they named it "Q Insider." Members can still request personalised services -- a table at booked out restaurants, a private jet to San Francisco or the limited edition Birkin bag, say, through the app.
Viator: Looking to save some money but still do the more interesting local site-seeing? Viator (free) offers you deals and discounts either nearby or in the place you're going to visit next—provided that location is in Viator's list of potential cities, regions, and countries. It's great for ideas of what to see and do, especially when you're feeling clueless, although the quantity and quality of the deals varies dramatically by place.
Capturing the Moment(s)
Postagram: Travelers can surprise their loved ones with this unique and personalized postcard of a photo from their phone, Facebook page or Instagram feed. This app allows you to design your own postcard by choosing a picture and adding a message. What happens next? In a few days, the postcard will be mailed to the recipient's (real) mailbox. Postagrams can also be personalized with the profile picture of the sender.
Photosynth: The photo capturing app that allows the to remember everything around them, it captures images not only from left to right, but also up and down, stitching them together to create a 360-degree view of your surroundings.