We've been following the recent run of news-breaking stories around the US of late regarding the transient occupancy (hotel tax) issues affecting vacation and short term renters. Cities like San Francisco and Malibu have had front page stories in recent months in which residents in those areas who rent out their homes for less than 30 days and do so without proper application/permit licensure are facing stiff fines and penalties and sparking a debate across the country about the validity of private homes for short term rent that directly compete with local business (read: hotels).
In recent months whispers about how cities will combat this from happening and start collecting on the yet uncollected taxes has gained some traction. But we really never knew just exactly what they would do. Until now.
We just got this email from the governing body that has Lake Tahoe in its jurisdiction: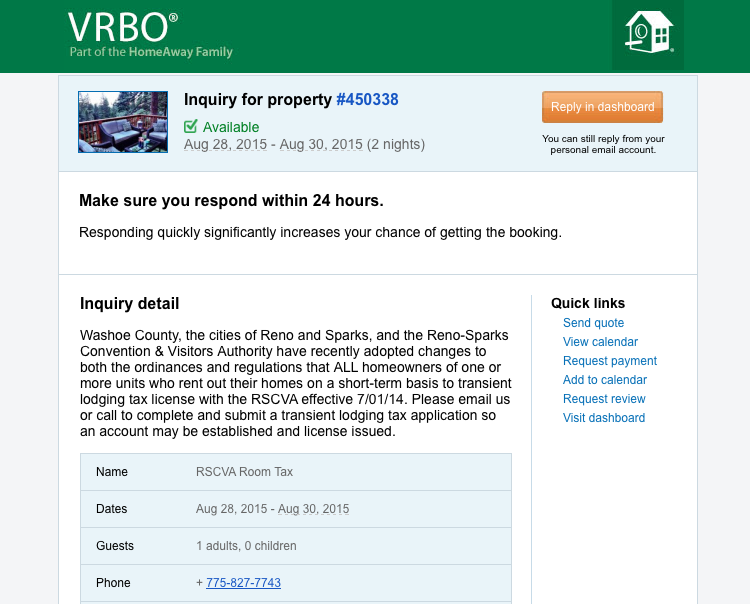 As you can see (or maybe you can't) county admin employees are infiltrating the VRBO software to reach owners (and managers) of properties to alert them to the applicable ordinances and regulations in their territories.
Have questions about what this means for your vacation rental property? Fill out this form and we can walk you through the next steps.