We bought an Airstream! Welcome to the first edition of our new blog series about what it's like living full-time in an Airstream. We are Ryan (founder of Air Concierge), Claire Anton (first mate), and Elton (official mascot), and we're going to be sharing these exciting new experiences with you through video, photos, and stories.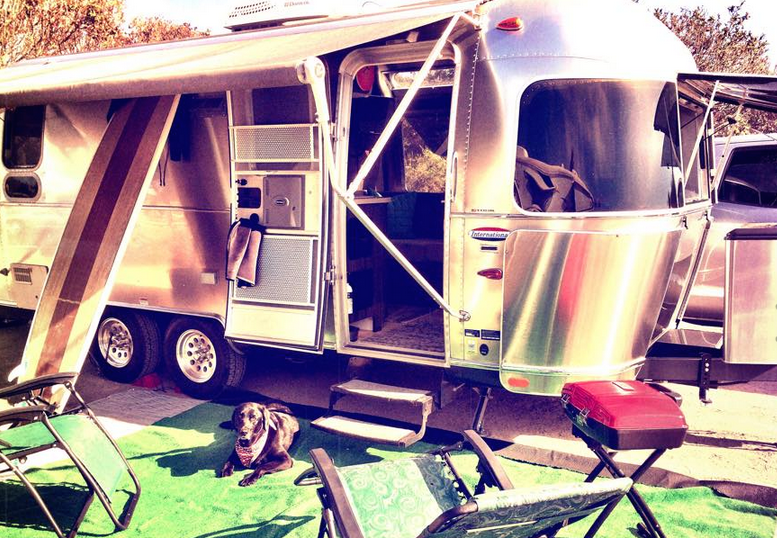 Why live in an Airstream?
As part of the Vacation Rental / Airbnb community, both personally and professionally, we've battled with what to do when your house rents out. If you've followed our blog, then you know we are Southern California homeowners with a second home in Lake Tahoe. In the past when one home has rented out we've ventured to the other. And when both homes rent out, we've traveled (last year we spent the summer in Italy). But this year, with Air Concierge going from a friends and family venture, to a full blown operational business, we haven't had the luxury of just picking up and going backpacking through Cinque Terre, or hiking North Lake Tahoe's tallest peaks. But we also haven't stopped renting our home. Which has meant staying in other Airbnb and VRBO properties. Which has meant spending a chunk of the money we were making on our own home. Which has left us feeling like there has to be a better way. So we bought our own third home, on wheels. And we love it!
In the one week since we've bought the "Burrito" as we call it, we've been to four different campgrounds (San Elijo [Cardiff], Silver Strand [Coronado], South Carlsbad, and Pinezanita [Julian]. It's been fun and exciting and sometimes stressful managing all of the moving parts that come along with owning and living out of an airstream. But we wouldn't trade it for anything.
We feel like we now have a good enough grasp on what to expect, which currently is 'expect the unexpected'. We are enjoying the walk-by/walk-up questions we get from strangers, the couple of visitors we've had to our sites and the thoroughly good times of seeing and meeting the other travel trailers, fifth wheelers, and just about everyone else on the road and in the campgrounds we've frequented.
So we thought we'd capture these moments in a new series on the blog, which we'll share with you mostly by video. We wanted to capture this experience because we're not quite sure how long it will last or what is in store for the future.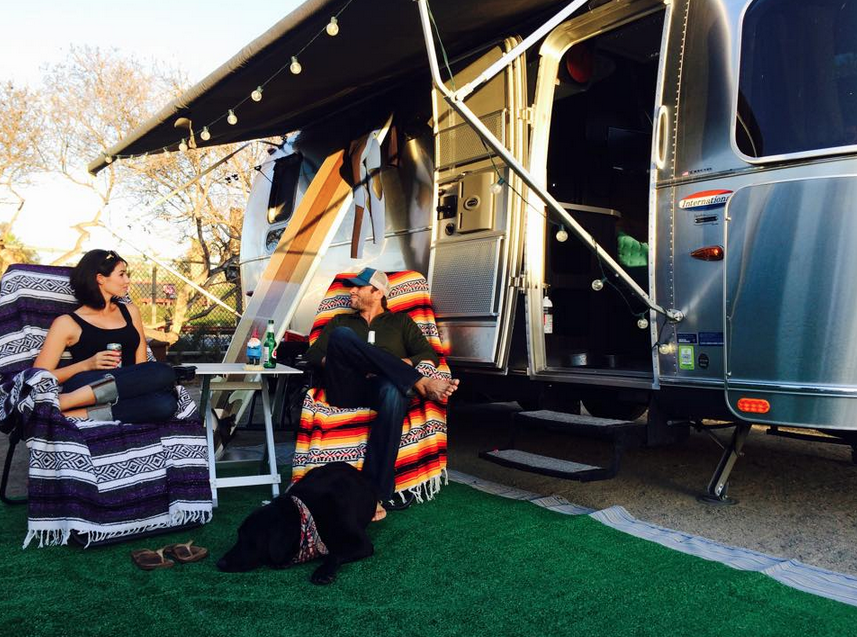 We hope you enjoy our short episodes, and we promise to give you a full glimpse of what we see and hear, how we look and feel (no make up or special lighting, no video or audio special effects) just the true life of living in airstream, running a business, and trying to negotiate our relationship all the same.
We will be sharing each video and blog post about life in the Burrito on Facebook. Feel free to comment after each episode, let us know what you like and don't like, what you want to see more or less of, and generally what we can do to tell our story in the most captivating way.
Thanks for reading and riding along. Here's to #airstreaming and #airdreaming!
Ryan, Claire & Elton
WATCH THE TRAILER TO #AIRSTREAMIN' HERE