Believe it or not, here at Air Concierge we get so many phone calls and emails from people wanting to know if they should list their home for vacation rental, and if they do, how and when. We love this question, and love helping people find the right solution for their home, but we also figured it's time to address this question for those who haven't yet given us a call (858-354-9111) or sent an email (info@airconcierge.net). Here, we'll discuss the how. Check back next week for the when!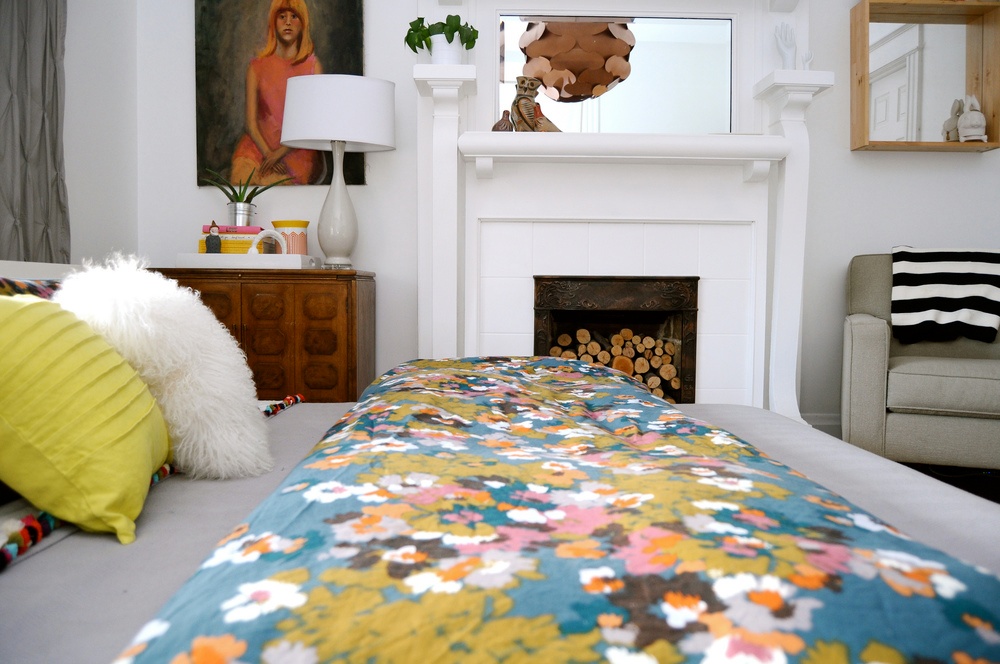 A step by step guide on how to list your home for vacation rental:
Prepare the home:

Remove your personal belongings: This is the part where you'll be moving items from your personal closets and drawers into storage areas in which only you will have access at intermittent times to retrieve. If this is your second home, you might move your belongings into your main residence.
Stage and decorate: Remove family photos, remove the floral couch and put in something more modern and comfortable, create an outdoor living experience, and generally make the home appealing to all types. We have a detailed guide on decorating your home for vacation rentals, and other guides can be found on home staging websites.

Ensure you are in compliance with local tax laws (transient occupancy tax): The most common pitfall we hear from would-be vacation rental owners is the lack of knowledge regarding the TOT or hotel tax, here in California. We advise all of our clients on this as part of our services, and w

e have a basic

TOT guide

for reference,

but for owners who wish to go it alone we strongly encourage finding legal guidance regarding your TOT liability for your municipality.
Take professional photos: This, unfortunately, is something that is often overlooked and can be a penny-wise/pound-foolish way of thinking. We recommend not cutting this corner. Paying for the high end photographer will make a major difference in getting your home booked.
List the home online: You have many, many, many choices when it comes to picking where your home is featured online. The obvious places are websites like Homeaway, VRBO, and Airbnb, which you should not ignore. But there are a handful of others that we've had great success with, including our own. Air Concierge has enough traveler-to-home experiences that we have repeat visitors. This is the gold-standard that you should set to achieve, as repeat guests will cut down on your time, costs, and lower your verification and authentication requirements. Plus, you might even form lasting relationships with repeat guests, and one day have a place to stay yourself that you trust.
Have your staff in place: If you aren't going to be available 24/7 for your guests, you will need to have a person or persons on hand to take care of them for you.

Your meet & greet person: Guests shouldn't arrive and expect to have to look for a key in a lockbox, let themselves in, spend time trying to understand complicated remotes or spa controls. A check-in service is a tremendously powerful benefit to you, your home, your guests and your reviews.
A stand-by person: Again, if you aren't going to be available for those random questions about the DVD player or how to work the laundry machine, you'll need someone else to be available (this can be the same person as your greeter). Another shameless plug here, but this is a valuable service for the guests and one that you may feel drains your time and energy.
Outside resources: In the unfortunate event that a call does come in, you'll want the phone numbers of the following vendors on hand: plumber, electrician, carpenter or handyman, pool and spa maintenance, landscaper, and locksmith.
Cleaners: Unless spending your days and nights cleaning your whole house from top to bottom to make it hotel-ready for your next guests is your idea of a good time, we strongly suggest hiring a responsible cleaning service that is fluent in cleaning for vacation rental properties. A service that includes laundry, cabinets, appliances and outdoor areas in all of its cleanings is going to be a valuable resource.

Draft your contracts: Once you get that first booking, it's critical the entire transaction is consummated by written agreement. This contract will include all of the major and minor terms surrounding the property, the payment, what happens in event of cancellation or damage. You also need to outline what and who is or is not allowed on the property, including a section for house rules and what happens if there is a violation.
Respond to inquiries: If your house is priced right and the photos look good, get ready for an onslaught of inquiry activity. You will need to be responsive to these in real time, and not wait until the following week or weekend to get back to folks, as they are most likely reaching out to 3-5 other properties as well. First to reply usually means first to win the booking, so you'll need to stay on top of it.
Premises liability: Your property and your current homeowners insurance does not cover vacation rental activity. Your home, for all intents and purposes, will now be viewed as a business, so you need either a new policy or a rider on your current policy that allows for vacation rental activity.
Once you've completed these steps you're 99% of the way there. There will always be tips and tricks and nuances that will apply to some homes and not others, so go easy on yourself for the first few months. If you're not sure if your home is ready, give us a call and we'll go over the final pieces to get you to a successful and happy vacation rental owner.
Image: Flickr