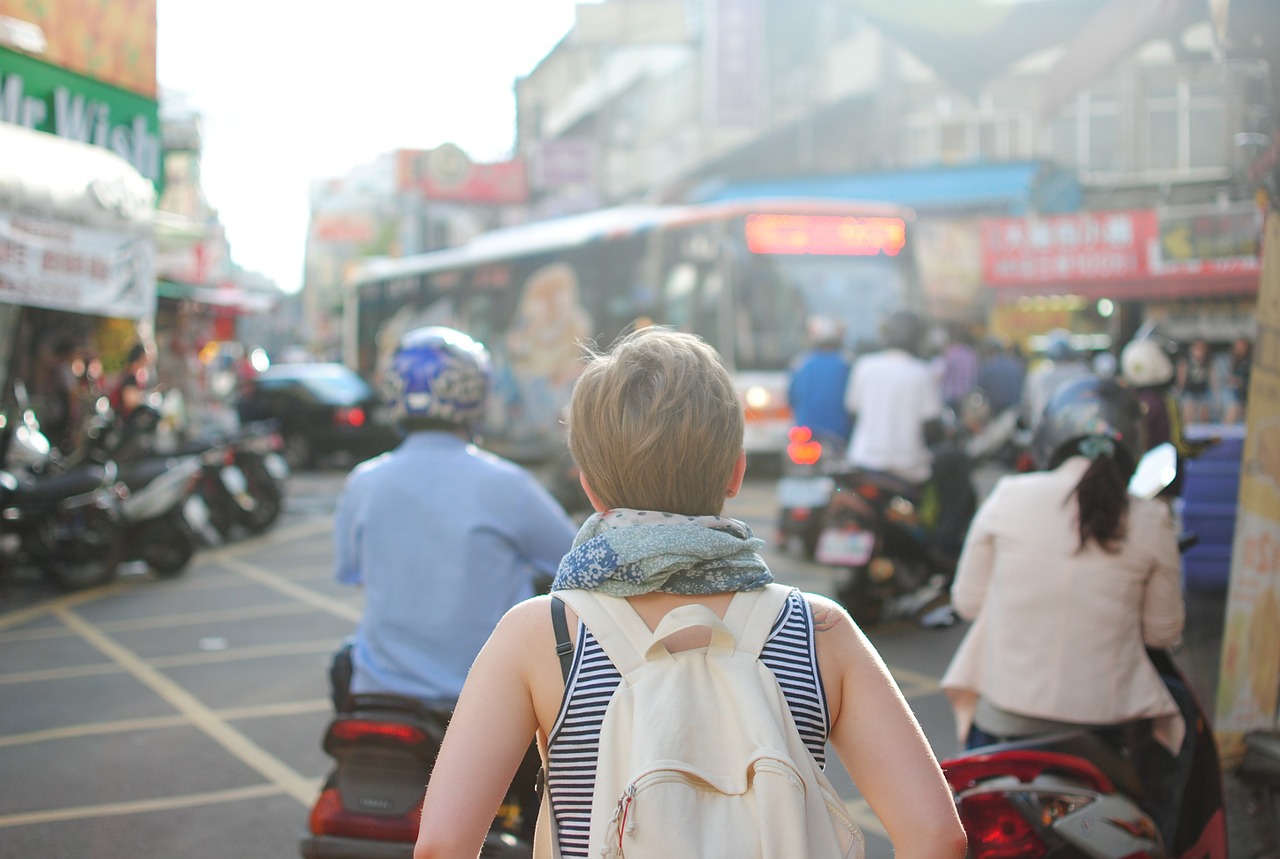 The vacation rental industry has exploded in a very short amount of time. Just a few years ago, "vacation rental by owner" was a term only heard of by a specific demographic, and the idea of renting out someone's home instead of staying in a trusty hotel was icky, not to mention risky. Now, Airbnb is a household name and many people with a spare room or second home have considered renting it out, if not taken the plunge already. But where is the vacation rental industry headed in the next few years? Where is it going for home owners, and where is it going for guests?
Where the Vacation Rental Industry is Going
Here at Air Concierge, we are in the unique position to be a pioneer – we are the first of our kind in San Diego, but we're also the first of this type of service to be founded by an attorney. This combination of time, place, and experience gives us the ability to peer into the future to where this industry is going. But first, let us detail where we are now so we have a bit of background.
What is the nature of the vacation home / short-term rental industry now?
Well for one, it's fast growing. Two, there's a convergence of different properties that are vying for the three types of travelers (which we'll explain later). Three, the industry is highly fragmented.
What do you mean by "fragmented"?
It means that the guest experience in one property is going to be different from the guest experience in another property, even in the same city. This is so different from hotels, which all provide the same basic amenities for their guests, which have come to be expected. We're still writing the rules for home-sharing, so each experience is different. Guests have no way of even defining the experience they'll receive prior to arrival. Reviews, pictures, and descriptions can only go so far.
For example: if you were to book John's house in San Francisco for the weekend, you have no idea what to expect beyond what you see in the pictures and descriptions of the property that John posted. Additionally, those pictures do not capture the 'experience' of the property. Questions as to the cleanliness of the house are difficult or impossible to answer before arrival – pictures will always show a clean and tidy home, and most reviews won't expand on cleanliness other than in a generic manner.
Similarly, will John be there to greet you at the door with the keys or will he leave them in a lockbox? What sort of towels will you have and how many? What if you want to go to the rooftop deck and lay out? What if you forget toiletries (hotels usually provide basics in the bathroom and stock other supplies in the lobby, but here there is no lobby)? Will John stock laundry soap? Guests with these questions will generally ask their host before arrival, but there's no guarantee the host will be responsive.
Now, what happens when you book Dave's house in San Diego the next month? Again, all new questions that the guest has no answers for. That's what we mean by fragmentation. It's a totally different experience each and every time, on every level. However, this is what the industry is built on, and what most guests actually like: living in someone else's world for a few days, skipping the hotel-chain experience, having a unique and genuine interaction with your host city.
Except that where the hotels win is this: when you book a room at the Hyatt in San Francisco and then again the Hyatt in Dallas, you pretty much know that when you walk into the lobby (and more definitely into the room) what to expect. You know what toiletries will be available, you know you can call up for more towels, you know the standards of the room because they're generally the same as the last hotel you stayed in. Consistency is comforting.
How can the vacation rental industry learn from hotels? By standardizing and professionalizing the host experience. This can make it more likely that a guest will book John's place in San Francisco or Dave's place in San Diego again and again, but more importantly it will help new first-time guests understand the experience they will be getting.
You mentioned there were different properties all vying for guests, what did you mean?
Brian Sharples, the CEO of Homeaway, once stated, "we don't consider Airbnb a competitor today, our (VRBO) inventory is all second homes in vacation markets. Airbnb is primarily homes / rooms in cities. People that have apartments in San Francisco and leave them to rent the home out to make an extra buck."
Guess what? He's wrong.
Homeaway inventory is becoming (and we think certainly will continue to become) primary homes in non-vacation markets as much as it is currently "secondary vacation rental homes in vacation markets". And rhetorically, what defines a vacation market? Further, Airbnb is as guilty of promoting their 'shared spaces' initiative as a new 'sharing-economy' experience when in fact a majority of the listings on their site are not air beds in shared rooms, occupied with other worldly travelers just for a night. The two titans of industry are a lot more alike than either has let on.
We think the future of travel is experiential, meaning that no longer are travelers just looking for white sandy beaches and palm trees. Travel will evolve into those non-vacation locations because there are other experiences pulling them in. We think these on-site experiences, whatever they may be, will be coupled with events that happen in homes, or at the very least encourage homes (not hotels) to facilitate the stay portion of the experience.
An example of the vacation home + experience is renting a home in which the host comes to the property and provides, demonstrates, and involves the guest in an at-home meal the two share together. This is actually a not-so-new thing currently happening across the county. Likewise, we can envision a scenario in which travelers rent spaces in which the owner is on site at all times and invites the guest to join in a cooked meal and extended interaction (backyard guitar jam session, anyone?).You can't do that at a hotel. You don't have to be in a vacation destination to get a truly memorable guest experience. Also, travelers are now going to plenty of off-the-beaten-path destinations for niche experiences (shows, events) where a good rate in a decent hotel is harder to come by. Boom, convergence.
You mentioned that VRBO and Airbnb are a lot more alike than each lets on, what do you mean?
We'll answer this with a true story. The founder of Air Concierge owns two homes: one in Lake Tahoe, the other in San Diego. Both are listed on Airbnb and VRBO at comparable price points, sizes, and amenities, and are targeted towards the same demographic. The Lake Tahoe property is booked for about 100 nights per year, while the San Diego property is booked for about 130 nights per year.
If the typical vacation home in a vacation destination model is booked by primarily VRBO users, while Airbnb users are looking for more of a shared room experience, we would expect both of these homes to be booked primarily VRBO users as they meet that requirement. But this is not the case! The Lake Tahoe property books over 75% of the nights with Airbnb travelers, while the San Diego property books about 75% of the nights with VRBO travelers. Why? Because today, it's all about the traveler, not the home.
We think Homeaway's CEO is misguided when he says the type of home defines the market segmentation. We see the market has already turned in favor of the traveler, not the property. Travelers looking for an easy, mobile-friendly booking experience will primarily use the Airbnb website, while travelers looking for an old-school booking experience that relies as much on a phone call as on a web interface will primarily use the VRBO website.
Here's what we believe is happening in the case of the Lake Tahoe vs San Diego properties: Lake Tahoe is located very near the tech hub of San Francisco and the Silicon Valley, and is the vacation destination for those living in the Bay Area. This group overwhelmingly understands technology and rewards models that are quick and easy to use. This is why the Lake Tahoe property gets much of its visitors from Airbnb. San Diego, meanwhile, has a large segment of vacation travelers who are military, in an older demographic, and coming from further away, and VRBO is the trusted platform for these travelers.
Tell us more about the different types of travelers.
We've started to discuss the difference in travelers already, but we believe there are three distinct types of travel seekers:
The Experiential Traveler: This group is looking for a property in their target city that will provide them with a specific experience. Whether that's the home-cooked meal experience or something new, this group will book via the platform that offers a variety of these experiences.
The Tech Traveler: This group is looking for ease of booking and possibly a property that meets their technological needs. This group appreciates a mobile platform, fast and reliable online booking, and paying via the platform rather than exchanging cash with the host; Airbnb meets the requirements of this group.
The Perk Traveler: This group has been booking vacation rentals online for a few years now, and they haven't necessarily changed their destinations or desire for new experiences, and their technological needs are basic. But now their travel expectations have changed as the industry has evolved, and they're looking for perks. This group will use whatever platform has a property with the best perks (which can include booking expectations).
We think all travelers will search all listing sites because all property types will converge into being a viable travel option. It will be the traveler, not the property, that is determinative.
Don't the reviews ensure the experience now?
Not necessarily. Some companies have data mined reviews from vacation rental sites, finding that most are 5-star and 4-star. Anyone who has had a less than stellar vacation rental experience or heard of someone who has realizes that they can't all be accurate. The review process is inherently flawed.
The review process is good to confirm that real people have stayed in the home and the home met their basic needs. The reviews may elicit some level of particularity, but we're seeing a vast amount of reviews along the lines of: "we loved staying at John's place. The backyard was perfectly set up for our family. The kitchen was well stocked. We definitely will come back." So what? What does that really tell you other than what you probably could glean from the pictures and descriptions?
Reviews aren't solely to confirm what the host wants us to know, they should be better equipped to tell us the things we don't know. We expect this will change over time so the booking process can be more reliable and intelligent.
What does the future host look like?
We think we'll see hosts take a step back. This industry has moved from a hobby to full-blown business. There is real money to be made and no longer is this a marketplace in which the average host is renting out his air bed or pull-out mattress to cover the bar tab for that night.
Hosts are getting their second and third wave of annual repeat visitors, and they're competing with new hosts coming into the space. There's a reason why Airbnb just got a $10 billion valuation - and its not because their user base is shrinking. Hosts are going to have to get competitive. This is the point in which hosts now have to be thinking of ways to retain their customers and win new ones. To do so, the offering must be better than before.
Hosts who are waiting days at a time to respond to inquiries are losing out big time. And not just in the obvious ways (not converting) but also in the backend. The listing sites are dinging non and slow responders in the rankings. That's a game changer.
What does the future guest look like?
As we've said above, guests will start to define the market based on their expectations, thereby swinging the pendulum from host-defined market amenities to guest-defined.
Essentially, guests will have more say in which property to book, thereby causing hosts to up their game and provide additional services and perks to win business. Of course, supply and demand still trumps all, which is to say if you want a place in San Francisco for the weekend and all the places that fit your needs are already booked, you'll settle for something outside your scope. We even go so far as to speculate that many travelers will do this before even considering a hotel. But in the reverse (where nothing has been booked and the market is flooded with supply), the guest will start to base their selection on additional perks of the home.
What kind of things will sway a guest from one property to another?
As it stands now the universal requirements are internet, TV, towels, and linens. We could argue AC or outdoor living space is a requirement as well. Today, guests are willing to forego items like a washer and dryer, (especially for short term stays), dishwashers, and we think that will stay the case into the near term. Why? Because these items, while necessary for long term living, are not necessary for short term living.
We do think the things that will need to be in place include a more professional experience. This means formal pre-arrival communication and information exchange, and an on-site and on-call service for arriving and during the guest's say. Whether that's a concierge service or bellhop service or something similar, we think guests will be booking properties first that offer them a 24/7 call center and rescue line of sorts, with representatives they can see and talk to. A virtual call center will not suffice. Additional perks to the home, much like you'd find at today's hotels, will also sway guests. Having welcome packages and toiletries stocked on site will go a long way for guest comfort (literally and figuratively).
So what do you think? Did we miss anything? Or do you have a differing view on the future of vacation rental and online travel for primary and secondary homes? Let us know, we're definitely interested in a virtual discussion.