On SpikeTV's 4th episode of their newest show on April 3, 2016, "Life or Debt", our company co-founder, Ryan Danz, and LA Regional Manager, Heather Santora were introduced for the first time. The episode and premise of the show focuses on down and out individuals who with the help and guidance of the show's host, Victor Antonio, come to reality with their financial situation and what it takes to resolve their perilous situations.
From the show's description;
"Life or Debt" follows Antonio as he sets out each week to help a different family facing a fiscal calamity, including an outdated wedding DJ following his dreams at the cost of his family's finances, a talented single mother working eight different jobs around her custody arrangement and a failing small business owner who falls deeper in debt while his wife spends money on plastic surgery and binge shops. In each episode, Antonio does his initial assessment and reality check, pointing out the significant disparity between money coming in and money going out."
So how did Air Concierge get involved in this?
It all started with a phone call from the show's production office one fateful day in summer 2015. The conversation was short and to the point, "we are a show focusing on rehabbing the lives and careers of regular people who need some direction and help with their finances. One of our episodes is focusing on a recently divorced, single mother of two who has been working 8 different jobs to support herself and her family. One of those jobs is her Airbnb business and our show's host thinks this is where she should focus. We're looking to give her a challenge and would like an 'Airbnb expert' who can oversee the challenge and then give her some direction along the way."
Life on a TV Set - Day 1
When a date was set (two days actually), co-founders Ryan and Claire Danz headed to LA and directly to the Airbnb house that would be the subject of Heather's challenge. In an offbeat location (Mt. Washington) in Los Angeles, Ryan was introduced to show production staff and the show's host, Victor Antonio. By time the sun had set, Ryan and Heather were just about to meet for the first time. On camera. In the home.
The rest of the night was spent doing a walkthrough of the property together, in its "BEFORE" state and discussing the many flaws and blemishes. Throughout the walkthrough, Heather and Ryan got a chance to connect on a personal and business level. Almost immediately a connection was formed.
The night ended with Ryan and Victor presenting Heather with her challenge; 24hrs, and $1000 to totally remake the 2 bedroom bungalow, with outdated furniture, bare walls, and sorely lacking character and charm.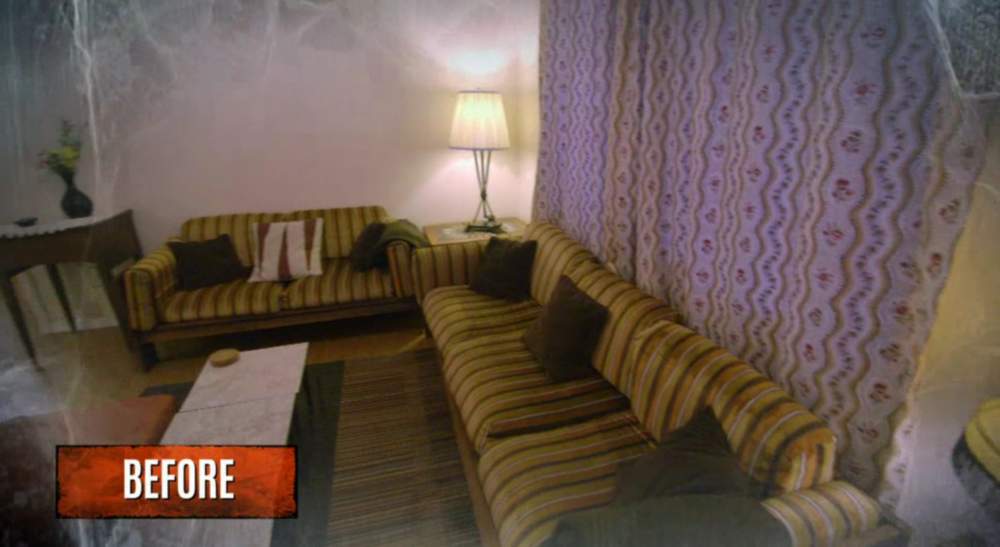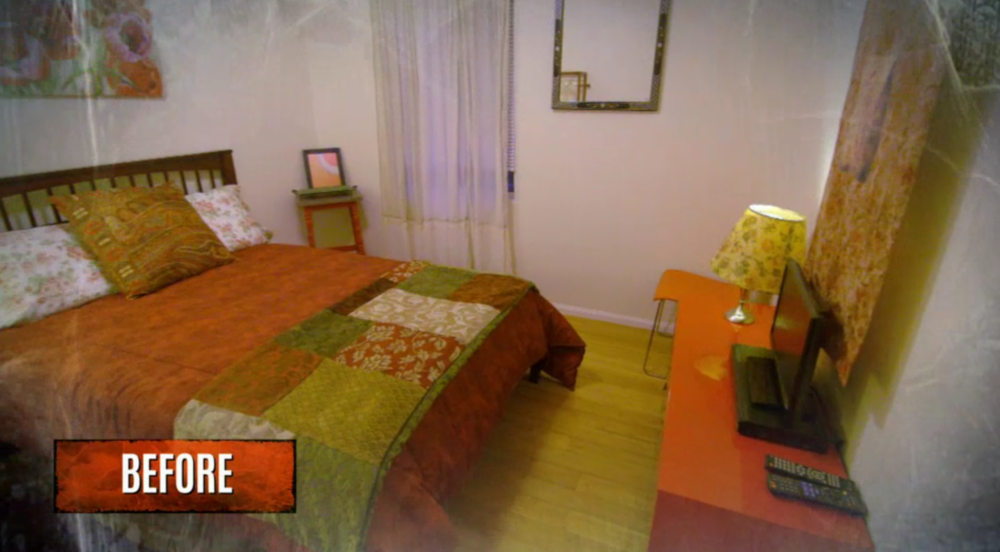 Life on a TV Set - Day 2
As Day 2 rolled around, Heather was out and about, collecting all the items she needed to make the home into as presentable as possible while keeping to her very very limited budget. Unbeknownst to Ryan, she was nearly willing and able to stop at nothing to get her hands on design pieces and features including pulling items from her own home's inventory. Well, once Victor saw that, he nipped that in the bud real quick and Heather did a 180.
As the sun started to set on Day 2, Ryan was brought back to the home to review Heather's work. If you watched the episode then this is the entire segment that was featured. Ryan's reaction to Heather's work performance, as stated in the show, was mostly made up of dumbfounded expressions and 'wow's'. Ryan was thoroughly impressed with each update and improvement made.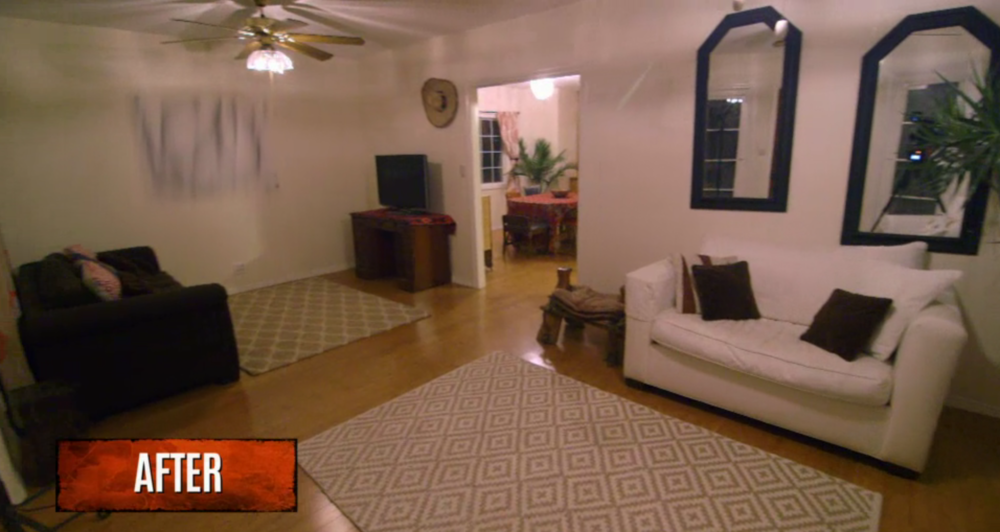 What You Didn't See
1. Heather and Ryan walked the property together and went through each room of the home. What you saw was their time in the front room and each bedroom. What you didn't see was their time in the dining area and kitchen. Here is where many vacation and Airbnb owners and guests spend a lot of time and as such where focus should be paid. Ryan and Heather discussed the condition of the kitchen appliances, some basic amenities that should be featured (coffee maker, utensils and supplies, etc.)
2. Heather originally had a $500 budget. Because of Ryan's insistence to production that was not enough to make more than a nominal difference, production increased the budget to $1000.
3. Ryan was tremendously impressed with Heather's 'eye' and 'touch'. So much so that he could not in good faith criticize any element of her work product. However, production did encourage him to be critical of anything he could find, in order to build drama between them. In one instance, Ryan found that the use of white bedding could be problematic for certain Airbnb's. Heather gave her opinion on that matter, vociferously. None of that was shown.
The Job Offer
At the end of day 2, while standing in the backyard area, Ryan, Heather and Victor have a final review of the work and task. Ryan, being thoroughly impressed with Heather's work, demeanor and knowledge of the 'Airbnb industry' decided right there on the spot to offer her an interview and further discussions. Within a very short time they had an agreement in place for a temporary work period.
To this day, they continue to work together and Heather has become the Air Concierge Regional Manager for Los Angeles. In addition, she wears the "Chief of Design" badge and has worked on multiple design projects with Air Concierge clientele.
While their meeting was chance and certainly unique, there is no denying their chemistry, on screen and off (professionally) and why the company's growth and trajectory has spiked exponentially since their working relationship in 2015.
Are you interested in a design consultation with Ryan?