If you own a Palm Springs vacation rental, you have the opportunity not only to make money by maximizing your peak season bookings but also by tapping into the higher-end luxury vacation market. This target audience is demanding, however, and it's important that you take the time and invest the resources to upgrade both your property as well as your listing to meet their expectations. Here are some tips to do just that:
1. Upgrade Your First Impression
Start with the outside of your property as this will be the first thing that your luxury guests will see. Make sure the exterior of your home is appealing and in good repair. Hire a professional landscape company to detail your lawn, trees, garden beds and shrubs. Simply being neat and tidy is not good enough; the luxury market is looking for a landscape worthy of the wealthy with character and distinction. This may mean making a major overhaul in replacing shrubs or adding plants or flowers that can accomplish that goal. You may need to consider a long-term contract to keep it looking beautiful throughout the season.


2. Invest in Your Kitchen and Bathrooms
It's amazing what luxuries are available for these two areas, and you should take advantage of as many as you can afford in order to appeal to the luxury vacation rental market.

• Start with the basics and select high quality tile, fixtures and wall coverings. Try to avoid anything cheap and flimsy like linoleum or laminate cabinetry.

• Purchase the most modern appliances and fixtures you can afford. The latest developments in appliance technology include the steam/convection oven as well as the modular cold storage design for refrigerators.

• Be creative by adding even small touches that can contribute to comfort or novelty. Wine preservation and serving systems as well as an all-in-one gadget that serves as a food processor, mixer, steamer, kitchen scale, blender, and chafing dish are pretty impressive.

• Decorate these areas so they fit with the home's overall character and design.

The bottom line is that you want to move as high up the luxury ladder as possible within your budget. For instance, if you can't afford installing the 360-degree shower upgrade, add the less expensive but still high-quality LED shower head instead.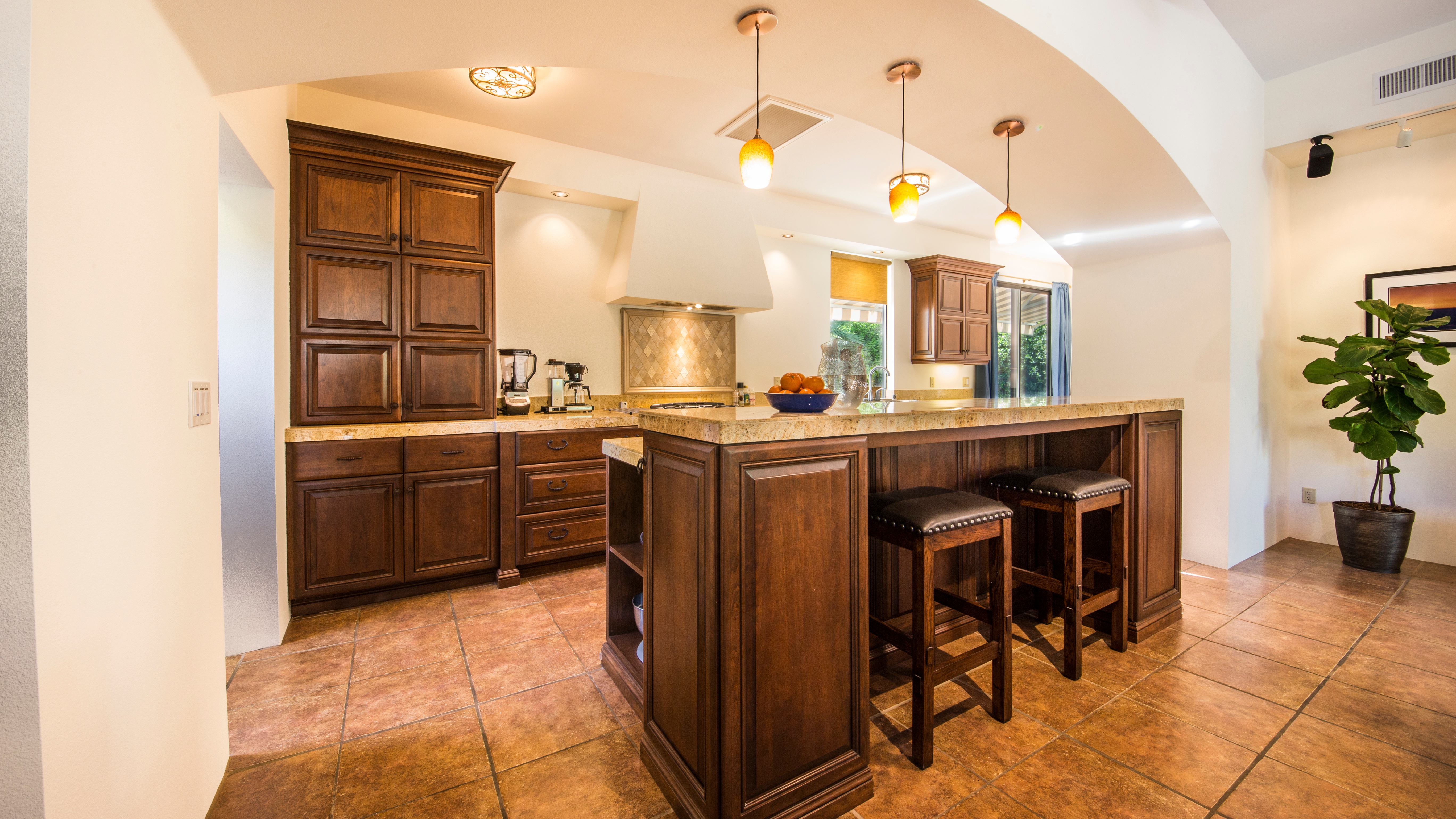 3. Get Professional Design Assistance
Unless you happen to be an interior designer by trade, it is well worth the investment to at least consult with a professional designer. Professionals can help you revamp the character of your home to reflect a particular design aesthetic. The best designers should be able to work with the items you already own and your budget as well as providing you with counsel on the most important furniture to add or what your design top priorities should be. Consistency throughout the home is key.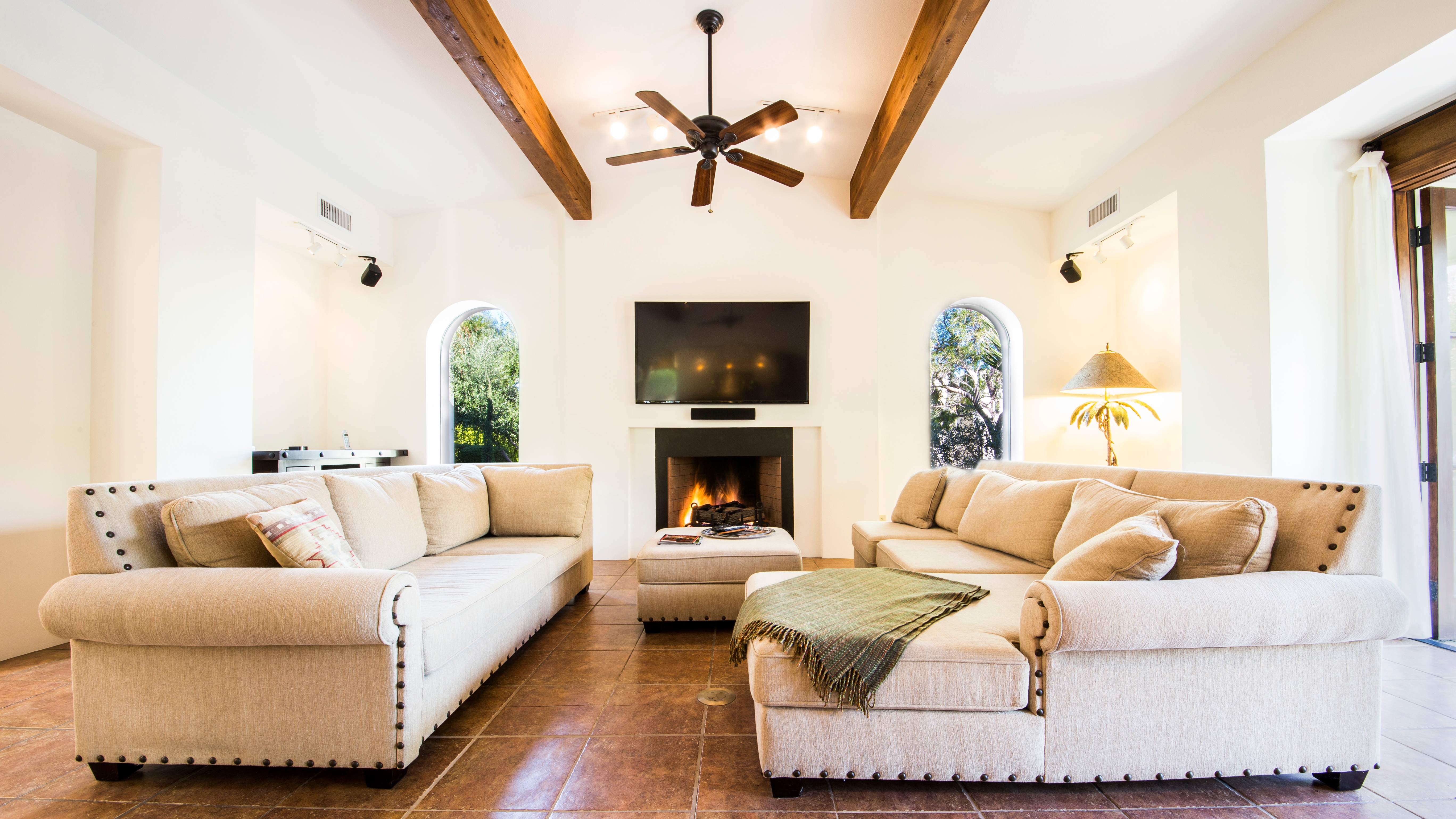 4. Include Luxury Items with Rental
You may want to provide a luxury vehicle or SUV for your guests' use. If you happen to own a water property, think about offering the use of boats or high-quality recreational water sport items. All-terrain vehicles would be another perk, especially if your Palm Springs vacation rental sits on a large property or is near an area popular for ATVs.


5. Build a Brand
After you have upgraded and improved your property to appeal to the luxury market, you'll need to market and brand your property to attract the attention of the wealthy. Think about your vacation rental as a luxury spa or all-inclusive vacation resort; you'll want to mimic their marketing efforts.

• Name your property. Whether you select something simple or more creative, be sure it is easy to remember and reflects the character and personality of your property. An easy-to-spell family name can be incorporated as well as resort-sounding names like lodge or chalet.

• Incorporate a logo. Think of the logo as a visual reminder of your vacation rental. It should be paired with both your name and your home's design character and can be a consistent element in your marketing materials. Your logo, brand name, and even a slogan, should appear on your website, listing, signature line of your e-mail correspondence, and even as a physical sign at the property itself.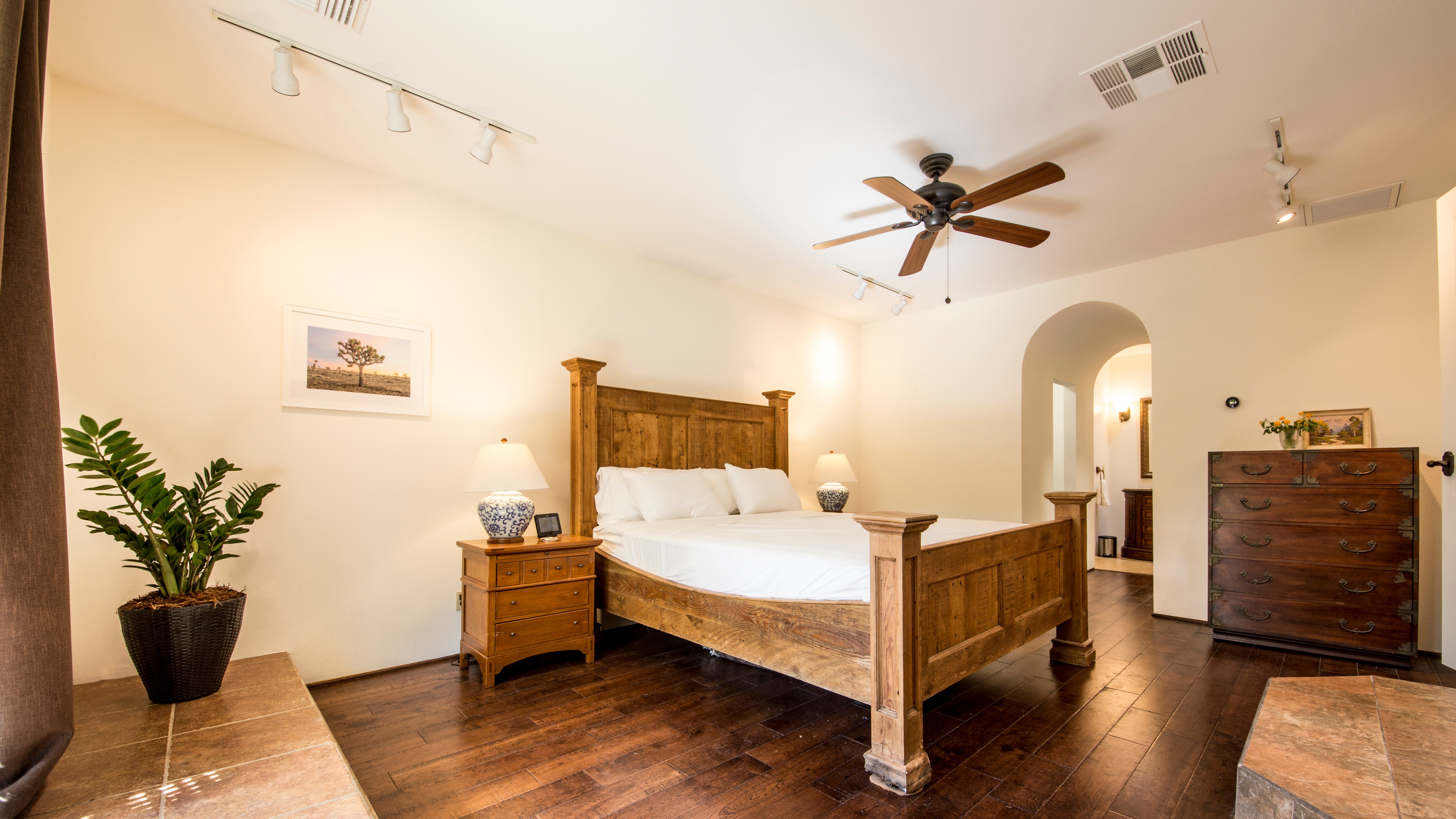 6. Promote an Experience
The next step in reaching out to the luxury market is to communicate with them using the best and most advanced technology. Go beyond a well-written description and professional photography. Instead, think of how you can share your luxury rental by practically placing your potential guests virtually at your property. Remember that you're not just promoting your location but an entire vacation experience.

• Incorporate aerial drone videos. There's nothing quite like approaching a beautiful Palm Springs property from above and seeing the lovely surrounding landscape nearby. Select your filming time and day carefully as well. The sky at dusk or an early morning sunrise can add another element of beauty to your video.

• Hire a home staging consultant and photographer. Many businesses can turn your vacation rental into an extra appealing place to stay by adding particular touches and using attractive camera angles and lighting. The best consultants can help you tell a visual story with staging and photography.

• Add a virtual tour. Incorporate both the interior and exterior of your property as well as your surrounding neighborhood. Help prospective luxury customers take a virtual stroll through the area, all around your property and through your home itself. Again, remember that you're selling an entire vacation experience so you want to create a desire for customers to actually be at your property through your marketing efforts.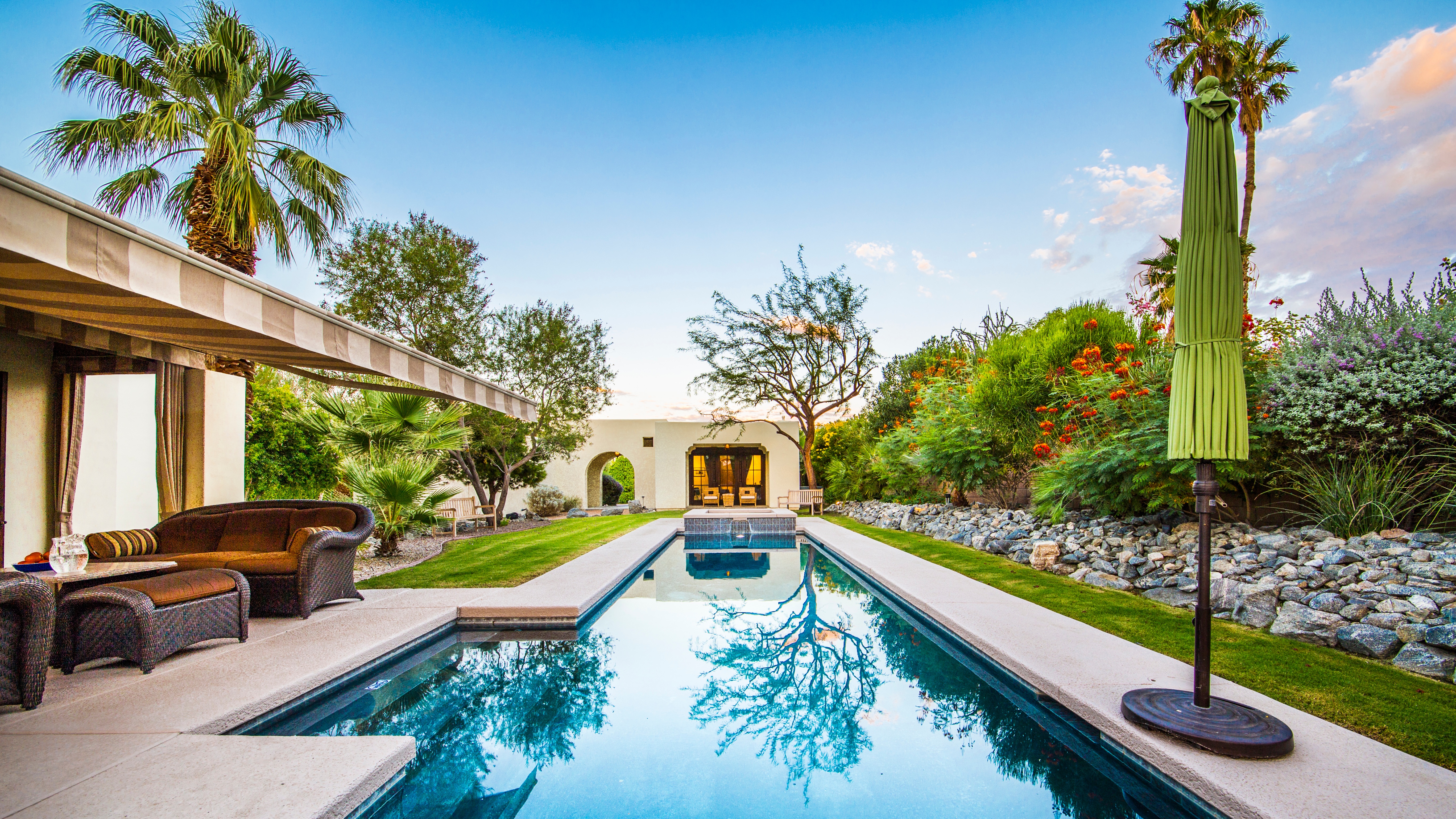 7. Enlist the Surrounding Area for Help
Wealthy people already associate Palm Springs with a luxury vacation. Use this association to help boost your property's image. Many local attractions are desirable for this luxury target audience; go ahead and share them as part of selling the luxury vacation experience.

• Find partners to co-market. Talk with nearby spas, golf courses and boutiques and see if you can market your services together. At the very least, you should be able to trade links off your websites. You may also consider putting together some discount packages by working with these other businesses to help share clientele. Think about working with entertainment venues to provide passes or tickets to area concerts, theaters, museums or parks.


8. Go the Extra Mile
Once you've snagged your luxury guest, be sure to go full circle by providing an excellent stay. Invest in a high-quality welcome basket with quality local wines or expensive chocolates along with a personal note. You may want to arrange for flowers or gifts to be delivered during their stay as well.

Offer concierge services by helping to plan excursions or events. Work with local business contacts to help your guests get the best seats in the house or extra special treatment at a five-star restaurant. You may even want to provide some in-home services like gourmet meals or massages that can be arranged to take place at your luxury vacation rental during your guests' stay.


Although some of these investments may be a little on the costly side, remember that once you make the investment, you're eligible to capture a higher-end, higher-paying market segment. You should be able to recoup smart investments through higher booking rates. If you're listing your property on Airbnb, check out the new Airbnb Plus ranking. Be sure you meet the minimum requirements, and you can rely on Airbnb to boost your listing into the ranks of its luxury offerings as well.
NEED HELP WITH YOUR PALM SPRINGS VACATION RENTAL?