It's Time To Get Ready To Beat Jack Frost!
As the days get shorter and the nights longer in the northern hemisphere, you know that cooler or downright cold weather is just around the corner. Unless your vacation rental home is located in a city where the temperature stays mild most of the year, it's time to add some extra things to do when it comes to maintaining your property.

Depending on where you are located, you may be hunkering down for the winter. Perhaps your vacation rental is located where summer is your peak season and winter months are the times for you to relax and take a break. If this is the case, you'll want to take some steps to winterize your vacation home to make sure it's protected through the harsh months and ready when spring rolls around.

On the other hand, if you have a Lake Tahoe vacation home that's located near the ski slopes and many other popular winter attractions, you may be gearing up for your busy season. If that's the case, you'll want to make sure your rental is in tiptop shape to bear the guests who will be in and out of your place during the cold season.

Whatever the case, here are some tips for you to get ready for Jack Frost before he arrives.

Be Proactive, Not Reactive

When you're living in your primary residence, you're likely to notice little signs of things that may need to be fixed or repaired before anything terribly bad happens. After all, you're there day in and day out. That's typically not the case with vacation rentals where you may take only a quick walk-through between guests. Customers who are just spending a couple of nights or a week at a place are unlikely to flag minor problems. However, minor problems that go unattended can quickly turn into major ones that can cost you time, money and bookings.

Take the time to make a list of proactive things you can do to reduce the likelihood of major problems. Replace things before they break and service systems and appliances regularly.

Schedule a Heating System Tune-up

Pick a slow period, and schedule an annual heating system or furnace check-up with your property management company or a local HVAC contractor. Having someone come in and perform routine maintenance, check components, and change filters may prevent major problems while guests are present. In addition, you'll probably save some money by ensuring that your rental is operating efficiently when it comes to energy use.

If your rental has a fireplace that is frequently used, you'll want to hire a chimney sweep to come and clean and inspect your chimney before winter sets in. Ensuring that the creosote build-up is removed will reduce your risk of a fire. You'll also want to make sure you have an adequate supply of firewood available for your guests as well as a replenishment plan.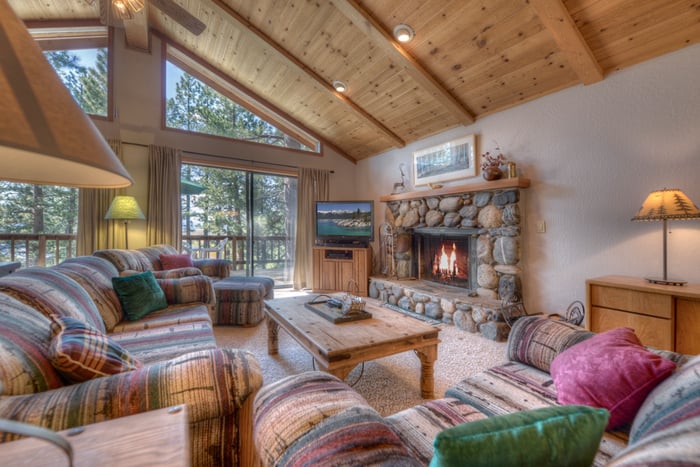 Check Emergency Gear

Some vacation rentals that are located in more remote locations can be at risk for mid-winter power failures. Be sure you have a generator that is full of fuel and in good working order to provide emergency or back-up power to your guests if needed.

Fall is also a good time to check batteries in flashlights and lanterns at your vacation rental in case of a temporary power outage.

Protect Your Rental Building

Snow, wind, ice and freezing temperatures are hard on rooftops and the exterior of your vacation rental. Although you can't prevent the weather from taking its toll completely, you can take a few steps to minimize major damage.

* Clean Gutters. Start by cleaning your gutters in the fall. If you have trees in your property that are busy dropping their fall foliage, this is even more important. Leaves are experts at clogging your gutters, which can lead to ice formation in your gutters and outdoor drainage systems. Left uncorrected, blocked gutters can damage your roofing as well as your siding.

* Seal Drafts. Take the time to seal up drafts in your vacation rental. Use weather stripping or other winterizing products around windows and doors to prevent heat loss and drafts. This step will not only make your guests feel more comfortable but will reduce your heating bills as well.

* Drain Pipes. If you have outdoor water spigots or sprinkler systems, be sure to drain water from these pipes and shut off water to these lines during the winter months. If you're closing up your rental for the season, be sure to turn the water off to the entire property and drain pipes. This can prevent frozen and bursting pipes, which can be costly to repair. If you still have the occasional renter during cold months, you may want to put a system in place to ensure your pipes don't freeze. For instance, you'll want to keep a minimal level of heat running during vacancies and take extra precautions like opening cabinets under sinks to encourage air flow.

Clean Up Your Yard

Once the grass stops growing and the leaves have mostly fallen, take the time to clean up your landscape or hire someone to do so. Getting your leaves up in the fall will keep things looking more tidy. It can also protect winter equipment like snowblowers from having to fight with autumn debris through ice and snow. By spring, decomposing leaves are much more difficult to clean up. Fall is also a good time to prune back trees, clean up the last of the summer weeds, and prepare garden and flower beds for winter.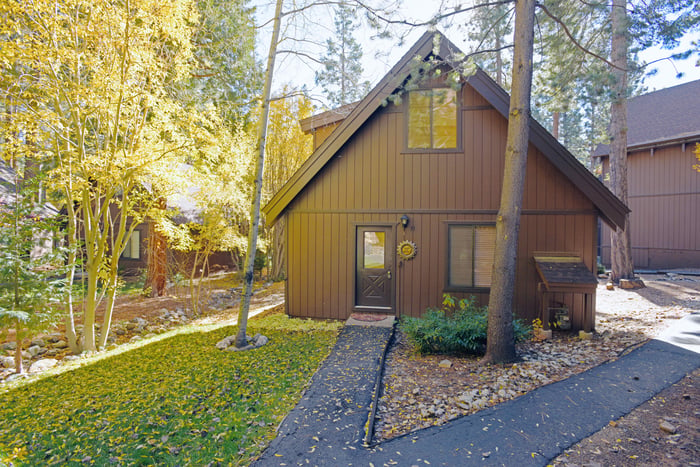 Taking these steps to winterize your Lake Tahoe vacation home will ensure that you minimize major problems that may inconvenience your guests, result in lost bookings and revenue, cost you money or time, or cause long-term damage to your property. Whether you choose to take on these winterizing tasks yourself, hire various contractors, or turn over the responsibilities to your property management company, the important factor is to simply get the job done before Jack Frost arrives.
NEED HELP MANAGING YOUR LAKE TAHOE VACATION RENTAL THIS WINTER?