Asking a guest for a review is one of the trickiest components to owning or managing a vacation rental home business. As owners and managers ourselves, we've had a good share of luck getting our guests to leave reviews, and quite thorough and well-written reviews, too. How do we do it? We started by meeting and exceeding our guest's expectations and some guests were naturally moved to write a review for that alone. Here's what's worked for us to nudge the rest of our guests to write a review: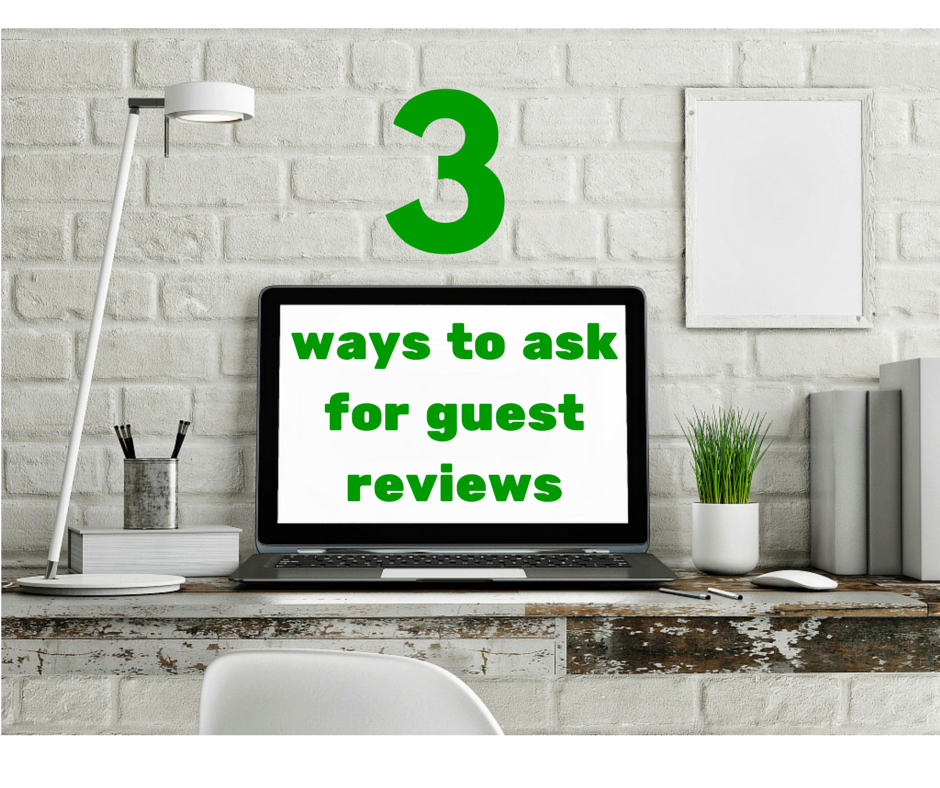 1. Gently prepare the guest at time of check-in.
At the time of check-in, just when everything is close to being finished, we will begin our goodbyes with something like: "Enjoy your stay and don't hesitate to reach out if any questions arise. We want to do whatever it takes to make this a five-star experience for you. If we're able to do that we would be grateful for a review after you've checked out and have a few moments to spare."
2. Lightly remind the guest during their stay about the review process (but only if there's communication).
If the guest reaches out during their stay (for better or for worse), after you've attended to and resolved or addressed the issue, then you might just wrap up the dialogue with this exchange: "Sorry again for [insert issue or reason guest reached out]. Ultimately we want this to be the best rental experience you've had. Especially because of the post-stay review process, we are committed to future guests getting to learn about our home based on actual travelers like yourself."
3. Kindly request a review as part of the check-out process.
Check-out provides two opportunities to ask for a guest review: the day prior to check-out and the day of check-out. We found that including a request for a review during the check-out exchange is the most effective: "Thank you [guest name] again for choosing our home for your vacation stay. We hope the home met (and even surpassed) your expectations. If there's anything we can do to make it an even more special five-star experience for you or another guest next time please let us know. We've thoroughly enjoyed having you and would be grateful for a review of your stay when you have a spare moment. Thank you again and be in touch."
Ultimately it's not how many times you request a review, but how gently you do it and the tone you use when conveying your message to the guest. Keep in mind that if you've neglected your guests or not given them the experience they expect and deserve, you won't be getting very positive reviews.