When it comes to traveling to San Diego you would be hard pressed to make a wrong decision just about anywhere you chose to rent a vacation home. You can have it all from the glitz and glam of La Jolla and Del Mar to the downtown swag of Gaslamp and East Village. Want funky and eclectic? There's Hillcrest and North Park. Want laid back and beach-cottage? Check out Encinitas, Cardiff or Leucadia in North County. What about a bit more quiet and reserved? Rancho Santa Fe and Santa Luz are perfect.
But what if you wanted a taste of all of those places without having to drive up and down the 70 miles of coastline (not including 20 miles inland)? There's just one place that has it all and it's less than 10 miles from the San Diego International Airport; Coronado.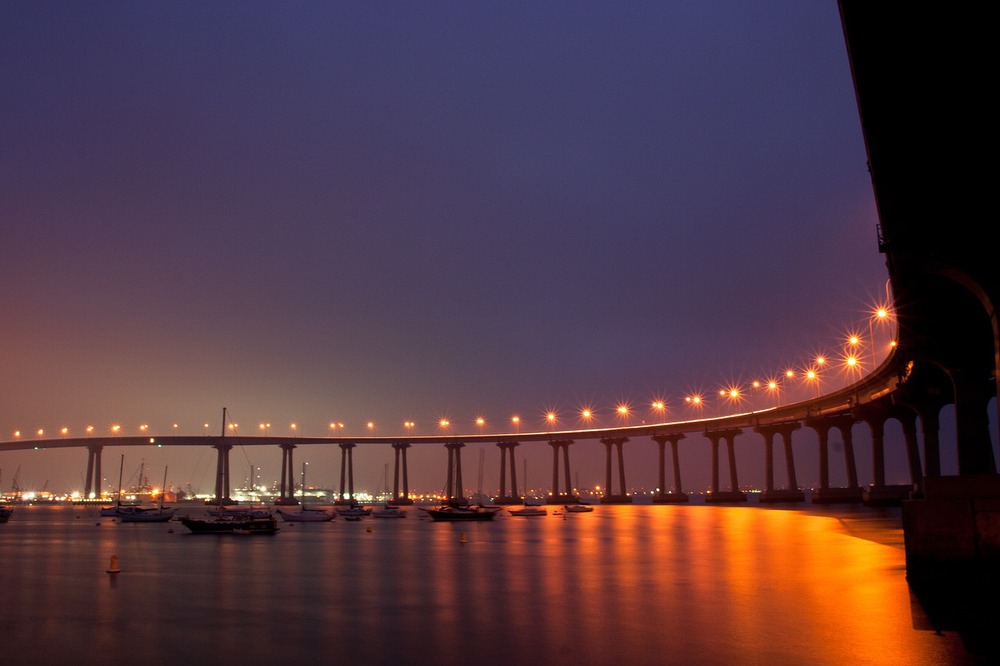 Welcome to Coronado
Coronado is an island. It's an affluent community and it's rich in both its architecture, history and importance to San Diego.
Below we'll give you the top 4 reasons why choosing Coronado for your upcoming vacation rental home is the best location in all of San Diego.
1. The Beach
In 2012, a world-renowned beach expert named Coronado beach the #1 beach in the world. Trust us when we say nothing much has changed in the way of the sand, or the water that would affect this ranking. The ranking is based on environmental quality and safety for swimmers. Additional criteria includes "the look and feel of the sand, water quality, weather, facilities, and crowds." Additionally, world famous Coronado beach also boasts near perfect Southern Hemisphere weather and a postcard-perfect backdrop.
2. Landmark
The infamous wooded Victorian beach resort, is immediately identifiable by its beach facing profile. It is the second largest wooden structure in the United States and was designated a National Historic Landmark in 1977.
It is truly a sprawling, fire-engine-red-and-white, Victorian-style seaside hotel, opened in 1888. The National Historic Landmark has hosted the twentieth century's most famous and infamous, from movie stars Marilyn Monroe to royalty such as the Duke and Duchess of Windsor.
Locals refer to its rumored resident ghost as an added benefit of exploring the hotel's rooms and spaces.
Even if you're not staying there, you can browse through the historic exhibits and photographs downstairs, or enjoy a meal on the terrace. Grab lunch by the pool, or stroll along its beaches with a drink of your choice in hand. You can spend hours at "the Del" and feel like a guest without having to spend the $600-$700/night for peak season rates. Assuming you can even find availability.
3. Exploration Transportation
Because of its sea breeze tranquility and rather flat topography, one of the best ways to explore Coronado Island is to take the most excellent Coronado Island walking tour which leaves several times a week from the Glorietta Bay Inn. If you'd rather glide than stride, try a very cool Segway human transporter tour with Segway of Coronado. Of course you can always just rent bikes (or perhaps your vacation rental comes with them) and explore the island accordingly.
4. Proximity Relativity
Coronado is an enclave all its own. You quite literally never have to leave as the island is replete with everything you could need for a vacation stay. Of course, the beauty of Coronado (in addition to its world famous beaches, landmarks and sites) is its proximity to the best that San Diego has to offer. Just a 10 minute drive from the island and you can arrive to the hustle and bustle of Gaslamp district in downtown San Diego. A hop, skip and a jump from Gaslamp is Little Italy with some of the best restaurants and galleries in all of the county. Instead of turning north off the bridge however, you can continue straight and run right into the world famous San Diego Zoo - just 6 miles from Coronado. Balboa Park, Seaworld, and the Pacific, Mission and La Jolla Beach trilogy are all under 30 minutes making Coronado a truly central San Diego destination.
When it comes to spending your hard earned and treasured vacation days in San Diego, look no further than a vacation home in Coronado for your all-inclusive destination location.