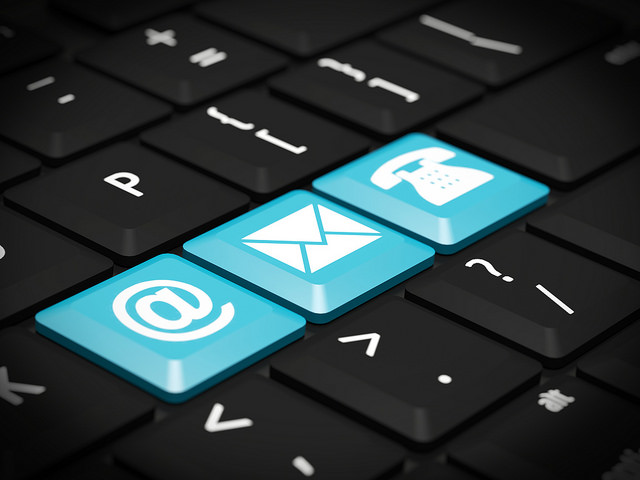 More and more travelers are looking into vacation rentals for themselves and their families, and as the holiday season gets into full swing this number is increasing dramatically. However, this also means there is a higher number of first time vacation renters on the market looking for something better than the Hilton for Christmas, and the scams and frauds are out there.
This is the absolute worst situation for vacation rental guests, and it's exactly what happened to one of our client's this past summer. You can get all the nitty gritty details of that particular vacation rental scam, but long story short a bona fide guest arrived to our client's home (having already paid his 50% up-front deposit [$7,500] online to a third party], and our client had no knowledge of the transaction. Our client had to turn the guest away, the guest was left scrambling last minute to find new accommodations, and they lost nearly 10k on booking and travel arrangements. An unfortunate situation for everyone involved.
In this case, our client wasn't actually the one scammed but they easily could have been and there was still a victim. So, how do you prevent this from happening to you?
How to make sure your vacation rental is legitimate
1. Never send cash or check as payment.
Of all the red flags we can think of, payment via cash or check is the numero uno no-no. Booking websites today allow you to book using your credit card through their trusted and secure portal (tech trick: the website URL when you book should begin with https: – if that s is missing it's not secure!). Any owner saying you need to send them money direct can and should be looked at highly suspiciously. Of course, there are good, legitimate owners who are eager to avoid the 3% transaction charge that usually accompanies the online booking, and you may be willing to give them a shot. Check out tip #3 to know you're dealing with the owner.
Hand in hand with this alert is never to send a cash deposit, even if the balance will be transacted using a credit card. In some fraud instances the scam has happened at the outset of the first payment. By time the second payment is to come due, the fraudster is long gone.
2. Book only on trusted websites.
If the home you are contemplating is listed on a trusted website (vrbo.com, airbnb.com, homeaway.com) then those sites have taken the steps necessary to verify the property before putting it on their site (see our tech trick above). If, on the other hand, you're booking the home through www.maryandrobsvacationhome.com, just know the alarm bells should start to sound.
This doesn't mean every single home-owner advertised property is a scam, but how do you know if that's actually the owner you're dealing with? Check out tip #3.
3. Verify the property belongs to the owner.
There are websites that allow you to check public property deeds so that you can match the owner with the property. This sounds complicated and troubling but it's actually a simple one-step, two-click process. Simply Google search the location of the property and "tax deed." The search result should return a .gov link to a city website that allows you to enter the property's physical address. Do that and see what comes up. If the property's ownership is held in trust or a LLC, feel free to ask the owner to provide you with documentation linking them to that entity. If that in of itself is troubling, be on the safe side and move on to another property.
4. Expect the online reviews to be accurate (and hope the photos are).
Expectations vs. hopes: if you have to pick between basing your stay on the reviews or the pictures, always always always trust the reviews (again, on a trusted vacation rental booking site, not on a private listing that the owner has control over). Do your due diligence and check out what others are saying about the person you're considering renting from on other websites. In some instances, the truly horrific homeowners have online reviews on sites like Yelp. When there's enough bad history with a certain owner, simply Google searching their name will turn up a treasure trove of information. We've come across these types of owners (fraudsters who also rent out their homes online) a number of times, so do this to make sure you aren't another scam story.
5. Book properties you've stayed in previously.
Want to know the best way to avoid a potential vacation rental scam? Book a property you (or someone you're traveling with) have stayed in previously. So simple! And yes, you'll be giving up something romantic or exciting about a new property, but you'll more than make up for that with a good night's sleep knowing the property you are booking will be there for you when you arrive as well as building up a shared experience between you and the host. A very powerful experience for sure! Obviously, this tip doesn't work when you're visiting a city you've never been to before or if you are a first time renter, but by following the above tips you'll reduce the chance of running into a scam to almost zero.
While all of our tips are sure to help you avoid a fraud, we also recommend using a bit of common sense during the holiday season – with vacation rentals and everything else. If you're a first time renter, don't stay in a vacation rental that has zero reviews. Also, try to find a vacation rental near others, or near a city center so you'll have options if the worst does happen. Finally, try to communicate with the owner over the phone before any transactions are made, as a voice conversation can give you a completely different feel than a text or email can.
How do you verify the authenticity of your vacation rentals? Let us know your best practices!