After you've successfully booked your home, you're most likely going to be engaged in back-and-forth with your guests regarding the logistics of their arrival to the property. Most guests will want to arrive as early as possible and you'll either be amenable to that request or you'll be firm with your set arrival time. In either case, meeting your guests in person versus leaving them a key or asking a friend/neighbor is something that can hinge on a number of factors. Naturally, it's typically better to always be there to meet your vacation rental guests in person (this is your home, after all), but the hassle can be enough to make some homeowners think it's not necessary.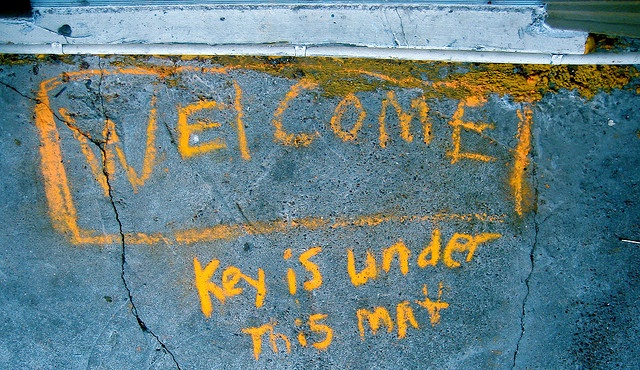 When should you meet your vacation rental guests in person?
1. Your Home is Unique
We think that if your home/space would be considered "unique", say a Hollywood Hills home with security systems, keyless entry, voice recognition, retina scanner (I kid), or a Laguna Beach guesthouse that has a private entrance along a steep, dark, windy canyon path, or even an Airstream or a boat, we think that those unique place really justify both meeting your guests in person and introducing them to your property and all of its nuances. This is for your property's protection as much as guest protection and convenience.
2. Your Guest Is A Newbie
If this is your guest's first time renting a home online then welcoming them in person to both your home and 'the experience' will most likely go a lot further for them. This in-person meet-and-greet is not just to get them comfortable with your TV remote or pool controls, but it helps authenticating the process overall.
3. You're Wary of Your Guests
If you are concerned about who your guests are (or how many of them might be showing up), or if there may be ulterior purposes (bachelor party, birthday bash) for their trip to your property and you want the comfort of seeing them and meeting them in person, then it's appropriate to be there at the time of check in. Additionally, you may feel more comfortable if you meet their "well-behaved and quiet" rottweiler in person. We also like to think that guests who have met the homeowner in person at check-in are more likely to take good care of the property than guests who only have an online profile to report to.
4. This is a Repeat Guest
If your guests are repeat visitors to your home, then you've probably reached a point in time where getting to know each other on a more personal level and a more in person level is welcomed. Plus, then you get to see their faces when they discover the personal welcome gift you've left for them.
5. Your Home Can be a Bit Spooky
If your home is in a potentially less safe neighborhood or just a bit dark and gloomy (a home in a more remote location in the wilderness, perhaps) and the guests are set to arrive in the evening, then you may think about being on site to greet them.
On the other hand, when would you not need to meet your vacation rental guests in person?
1. Your Home is in a HOA
If your home is in a multi-family building or in a gated development and the HOA strictly prohibits short-term rentals, you may think about not being there to meet your guests (you rule breaker, you). Giving the impression to nosy neighbors that you have arriving guests going through the meet & greet process with you will certainly spark questions and raise flags.
2. Your Home is 'Turnkey'
If your home has automated access entry points, and none of the above apply, then it's not necessary for you to meet your guests in person. Simply being available by phone to confirm they've arrived, have entered, and have no immediate questions will go just as far as being there in person.
Meeting your guests is an important function of the vacation home rental process. However you now have options on who satisfies that role. With companies like Air Concierge, you no longer need to do it yourself and you no longer have to ask a flighty neighbor or distant relative. A service that specializes in such exchanges will give your guests a more professional experience while giving you freedom and peace of mind from the parts of the vacation rental process that can be time consuming, stressful and rife with delays.
Image: Flickr