We'll be the first to admit that running a vacation rental business takes time and money. It's understandable to want to save where you can. But it's also a very lucrative business, and there are some things Airbnb owners are doing to save money that leave us simply scratching our heads.
For the owner looking to turn a vacation home into a steady stream of money, we've shown how a professional concierge service can save you money in the long run. But even if you're only in it for the short term, some of these schemes can actually end up costing you more. Here are the craziest things Airbnb owners do to save money, and why it's a bad idea: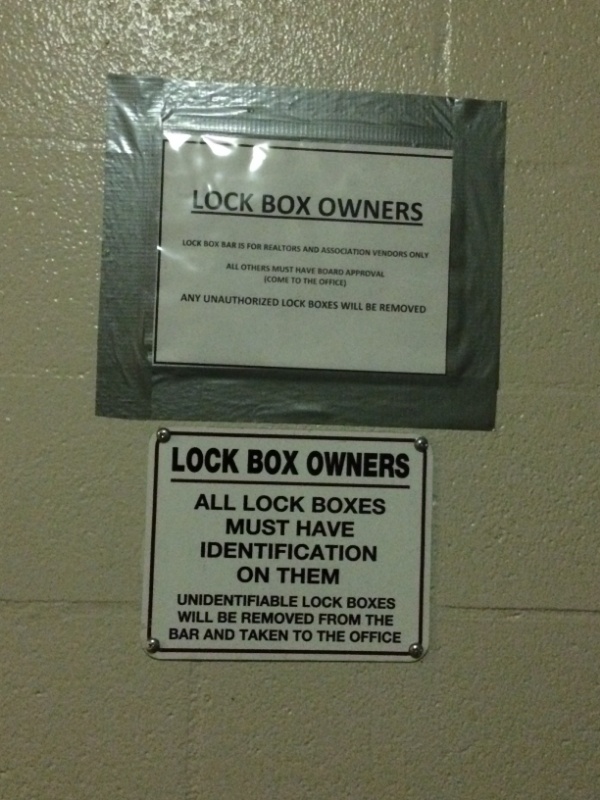 Leaving a lockbox for guests instead of meeting them in person: Most of the time, leaving a lockbox for your guests is a perfectly normal thing to do, especially for guests who arrive in the middle of the night. But it's always risky. Instead of a family of four from Dallas showing up, you might get a large group of partiers ready for an orgy. (For those thinking we made this up, we didn't – it actually happened.) That may be an extreme example, but hosts open themselves up to a number of other issues when relying on a lockbox instead of meeting their guests in person:

The lockbox code or door is not functional (weathered, rusted, jammed) and the guests cannot gain access to the lockbox.
The guest's arrival is late at night and the entry way lights are not turned on. Locating the lockbox is painstaking and frustrating (and maybe a little scary). This is a huge disservice to the check in experience for the guests, which should be warm, friendly, in person, and reliable.
The lockbox has been removed by the property management (HOA). The owner is not notified, and the guests arrive after hours and find no lockbox on site.

Cleaning their own homes: It's one thing to put dishes into a dishwasher and properly return them to the cupboards when clean. It's an entirely different thing to launder linens and towels and properly make a bed as guests would expect. Guests will be comparing the home rental experience to the hotel experience they're used to, and the home must surpass the hotel in cleanliness and appointment if the industry (and your home) are going to continue. There is no room for error when it comes to the cleaning of a home. Owners who are trying to save a buck by doing it themselves are being penny wise and pound foolish.
Not greeting the guest with a welcome gift: This one is crazy because so many other vacation rentals are doing it. If yours isn't, its not going to get that repeat business. Some hosts have a mindset that they are doing their guests a favor by allowing them to stay in their vacation homes for less than they would pay for a hotel, but these are the hosts that aren't in it for the long term. When we talk about the sharing economy, these hosts believe they give the guests a great place to stay and the guests give them money in return. But this isn't the end of the cycle. Hosts that go above and beyond, and provide a gift or small thank you item for their guests, are rewarded with glowing reviews, repeat business, and perhaps even a lasting relationship and referral business. Isn't that what you're in it for? Now, there's even less of an excuse to avoid the welcome/thank-you gift: there is a subscription box for this very service.
Ignoring HOA and TOT Rules: This category could be a dedicated blog post for each of these items (and have been!). Owners that skirt their association rules (for properties in buildings or community complexes) are risking major legal penalties. One man in San Diego paid his HOA $106,000 for continually breaking the terms of his agreement. TOT (transient occupancy tax) is no different except that while enforcement might be tougher, cities everywhere are cracking down, hard. Santa Monica has been sending enforcers into the community and ticketing owners and managers that are listed on websites like VRBO and Airbnb. Just like they were parking meter maids, only the fines are much, much worse. This year, the city estimates fines totaling $85,000 for violators. Yowzas!
As we say to our own clients, your home is your most valuable asset and you should treat it as such. Whether that means using a concierge service to meet & greet your guests (and serve as 24/7 point of contact) and do a check out review of the home, or bringing on a professional cleaning service that specializes in vacation and short term rental properties, you can bank on an enhanced online reputation and consistent rental activity. Oh, and thank your guests for choosing your home! They're helping you more than you're helping them in the long run.