Staying in Encinitas this month and looking for fun things to do? We've got you covered! We love Encinitas and want every guest to have the best experience here. Fortunately, August is a great time to be in our city by the sea.
First Thursday: Held the first Thursday of every month from 5pm to 8pm, Downtown Encinitas gets lively! Enjoy freebies from local restaurants and shops, special discounts, monthly events, and plenty of people watching. This is a great excuse to enjoy the evening atmosphere.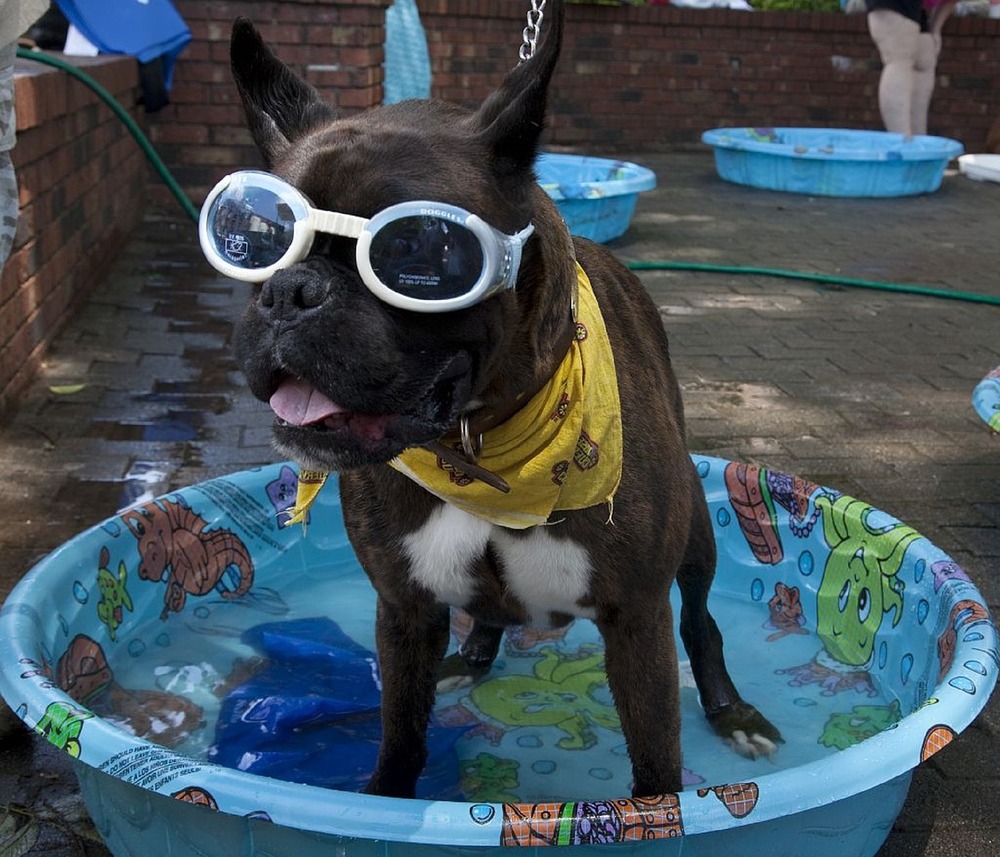 Cardiff Dog Days of Summer: A street fair for dogs! Whether you're bringing your furry friend on your trip or leaving him comfortably at home, Dog Days of Summer is where you'll find dogs, dog lovers, and goodies for the dog in your life. On August 8 from 9:30am to 6pm, over 10,000 people and dogs will descend in Cardiff and celebrate man's best friend. The fair includes a dog blessing, dog diving competition, dog parade, and a beer garden (for the people).
Encinitas Japan Festival: Celebrate Encinitas' sister city in Japan, Amakusa. Held August 8 from 1pm to 4pm at the Encinitas Library, the festival will include Japanese snacks and tea, music and cultural performances, crafts, and a giveaway. Plus, it's free! Bring the kids and check out the rest of the library after.
Italian Film Festival: Everyone should visit La Paloma Theatre during their stay in Encinitas, and on August 13 from 7pm to 9pm visitors can attend the San Diego Italian Film Festival in this historic setting! The film is Italy, Love It Or Leave It, and discounts are available for students and military.
Historical Bus Tour: The Encinitas Historical Society has organized a Historical Bus tour, featuring more than 50 historical points of interest (including buildings from the 1880s), several stops, and a drive through the Encinitas Botanic Gardens. Meet at City Hall on August 15 at 8:45am; the tour goes until 1pm and is $45 per person (including lunch). Proceeds benefit the Encinitas Boat Houses.
Summer Concert by the Sea: Encinitas' most loved beach, Moonlight Beach, is hosting a summer concert on the sand. Todd Mundo will be playing this family friendly concert on August 16 from 3pm to 5pm and is free. Just remember no alcohol, glass or dogs are allowed on the beach.
Taste of Main Street: Too many good restaurants in Encinitas to enjoy them all? The Taste of Main Street has your back. On August 18 from 5:30pm to 8:30pm, sample food and drinks from 40+ restaurants downtown, including 10 Temecula wine stops and 10 local craft beer stops. Tickets are available before the event for $35 and usually sells out, so get them while you can. There will also be 7 live music venues along the way so you can walk, mingle, eat, drink, and have a great time. The best part is Encinitas has partnered with Uber to provide free round-trip rides to the event (up to $20), so no drinking and driving!
Classic Car Nights: Classic car lovers unite! This summertime event happens August 20 from 5:30pm to 7:30pm and welcomes all fans of classic, foreign, Woody, and hot rod cars. There's no fee to display your car and no fee to view the cars! Plus, there will be special classic car parking, live music, a photo booth, and all the restaurants in downtown will be open for business. Every car is automatically entered to win a prize! The awards ceremony is at 7:15 and car clubs are welcome. If you're not bringing your own classic, take alternative transportation as parking is limited.
LeucadiArt Walk: Get ready for 101 artists on Highway 101! From 1am to 5pm on August 30, experience a mile long stretch of local artists selling unique works, talking about art, and representing Encinitas. There will also be 6 live music stages, a craft beer garden, children's art area, and a live mural painting. Take the trolley for free to and from the event to avoid parking!
Farmer's Market: Held every Wednesday from 4pm to 8pm behind the Whole Foods on Vulcan Street, the Encinitas Farmer's Market is not to be missed. Stop by for local produce, meats, and spices, or grab dinner from one of the food vendors. This is a great way to see the seasonal offerings of Southern California. The market also just celebrated its 10 year anniversary in Encinitas!
Take some time out of your Encinitas vacation (or working trip) to enjoy some of these local events and feel what it's like to belong by the sea.