The travel industry is booming and those who have their own vacation rental can greatly benefit from the increase in travel spending if they follow a few guidelines on reserving their property the responsible way. One of the worst things that can happen with a rental is an accidental double booking. In years past this was uncommon due to rentals being reserved through only one or two platforms. However, now that most rental owners may have their unit listed on many different sites, a double booking is a much more common occurrence. It can be a nightmare for owners as it is disappointing to the renter and also can lead to bad online reviews lowering the interest in the property for the future and possibly leading to a great decrease in rental income.
How Do Double Bookings Happen?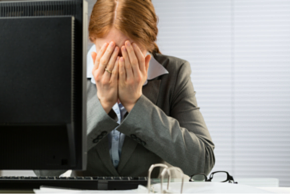 One of the most common reasons for double bookings is that the process to keep track of rentals is more complicated than it was in the past. Many owners have their rentals listed on Flipkey, Airbnb, VRBO and possibly even some local rental agencies. You may also offer your rental to families and friends. All these outlets for reservations and requests can lead to difficulty in ensuring that the rental is not already reserved for a given date. Without the ability to sync all the availability calendars on each site, you'll likely run into issues with keeping the reservations up to date all the time.
What Should You Do if a Double Booking Happens?
In the case of a double booking, there are remedies to take to mediate the damages to your reputation and your rental income potential for the future. In most cases it's best to offer the rental to the person who was first to put in the reservation as long as the proper deposit has been received. Once you've secured the rental, as a measure of goodwill and damage control you can offer your rental to the other party with your apologies and a discount for a future stay. Kindness and an apologetic manner can go a long way in pleasing the potential guests and convincing them to stay with you in the future.
Deal With Any Issues in a Timely Manner
Double bookings at your vacation rental must be dealt with as quickly as possible. Guests have likely been planning their vacations for a long time and having issues with a reservation is stressful and can take the fun out of the trip. It's best to contact guests as soon as you realize the issue and work with them on an alternate solution. If their travel dates are variable, you could offer them your property another time for a discount for their troubles. If that's not an option, then it's often best to assist them in finding a comparable property in the area.
How to Protect Yourself and Your Investment
While you never want to deal with a complication like a double booking, if you advertise on more than one site, especially if you're also using a rental agency along with booking rentals on your own, it may happen. It's best to have an established policy on your site to let potential guests know what happens in the event of a double booking. Word your policy to allow guests to know that you do everything possible to prevent it. Also let them know that mistakes do happen occasionally but in the case of a double booking you'll do your best to provide another reservation for them at another time or help them find an alternate property if they desire it. It's always a good idea to follow up with the guests who were turned away to let them know you care. If you're contacting them before their trip, you can offer an apology and a gift card for a favorite local place near the travel destination. If you're contacting them after their travel dates, an email asking about their trip and offering an apology works well. This is also a good time to offer up your property for their next trip at a discounted price.
How to Prevent a Double Booking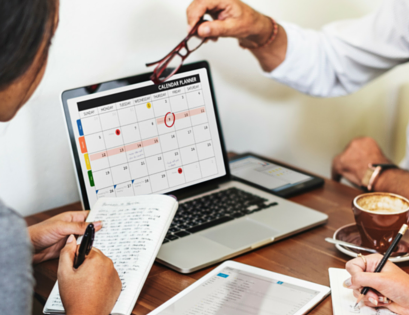 One of the easiest ways to prevent over scheduling your property is to have a master calendar. Anyone who has access to reservations for your rental should also have access to the calendar. Implement a policy that no reservations are to be made unless the master calendar is checked first. It's also best to have a policy to update the calendar immediately once a reservation is made to prevent two different rental agencies from booking your rental within a close time frame. Also, if you provide access to view your master calendar to potential guests on your listing sites, they can see the dates that are available. This can prevent many inquiries about reserved dates and also lessen the chance of the property being double booked by an unknowing rental agent.
Have you ever had to deal with a double booking in your rental property? If so, how did you deal with the problem? Can you offer any advice for those who wish to avoid the issue in the future or any ideas on how to appease guests that have to be turned away because of a double booking? Offer any helpful advice or stories you have in the comments below.