Everyone that rents a place on Airbnb thinks about two things at all times: "How can I charge more money per night?" and, "How can I get more nights booked?" If you're not thinking about these two questions then chances are you're using Airbnb as a hobby (or you own one of these hot spots). We're here to share with you the answers on what you need to know to truly maximize occupancy and price of your Airbnb rental.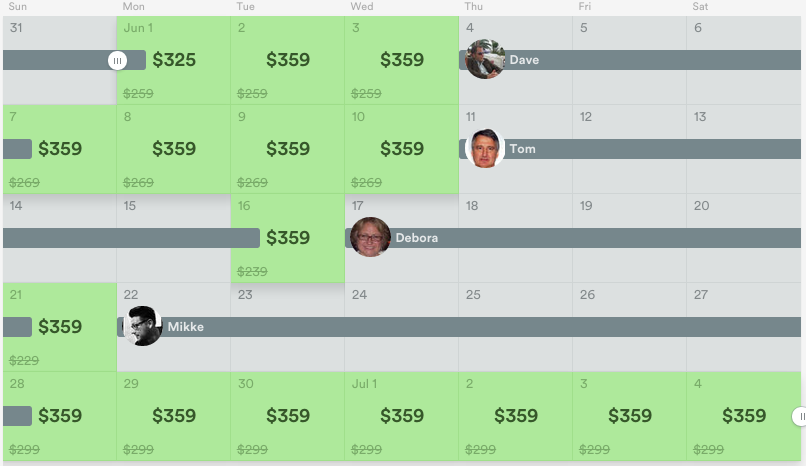 How To Maximize Your Price on Airbnb
Getting top dollar for your space starts with some good old fashioned sleuthing.
Pull up your location on the Airbnb app or website just as though you were a traveler surveying a place to stay in the area.
Set the filters that most closely match your home. You'll especially need to pay attention to certain things like how many guests are likely to book your home and dates of travel (keep in mind prices for off season, shoulder season and peak season can vary wildly). Of course bedroom and bathroom counts is critical to getting the most accurate comparable comparisons, but checking off similar amenities (wifi, fireplace, etc.) will help clarify the market value.
When the results populate in the map section, you can see homes and their nightly rates. Click into each property and see how the home stacks up against yours based on price, features, photos, and even reviews.
Lastly, click into the calendar to check availability and bookings and gauge (the old fashioned way) how successful that particular home is at that price. Then enter different dates, changing up the length of stay and the time of year, and see how prices fluctuate. Using all that data, you now have a better grasp of the market value of your own home. Make sure to do this for 5-10 different properties so you can get a more accurate sense of the area's market share.
Once you've landed on the going rate for similar homes in your area, now you're ready to incorporate some art into the science. Will you price above those rates or below? If you've identified filled dates in your competitor's calendars, than you may recognize a supply/demand opportunity. Fewer houses available for certain times should result in higher prices for any homes still available. Now's the time to adjust your pricing up for those dates. Conversely, if everyone else's calendar is wide open, you may bring your prices down to attract price conscious travelers.
Of course if all of that sounds like too much work, email us and we'll work through this math together and show you how our software does this automatically for you.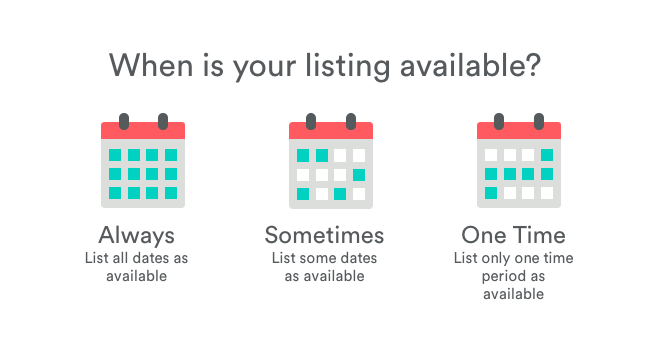 How To Maximize Your Occupancy on Airbnb
Now that you've identified the optimal prices on a daily, weekly and monthly basis, let's take a look at how to convert those empty nights to booked nights. Like pricing, converting more bookings comes down to how you interact and control your listing, but it also requires a few other hidden tips and tricks.
Respond as fast as possible to all inquiries – even if you don't book them.
In the beginning, try to accept more bookings than you normally would to generate an uptick in search results.
Get a review for each reservation so that you are rewarded in search results.
Do the things outlined in this post and you'll be shocked at how you get more nights booked at higher prices than ever before. Or if this seems like too much work, let us know and we can handle all of the above including the cleanings, guest communications and all other moving parts of your rental.