Owning a vacation home can be lovely when you need it, but the rest of the time it can be a financial burden. If you've decided to rent it out, consider just a few upgrades to the space to make it a more luxurious place to stay. These improvements may make it possible for you to increase your marketing reach and elevate the rental price.
Decor
Improving the decor of your vacation rental home doesn't need to be a large investment. Work with a simple color palette and be sure not to overcrowd the space. For example, if the living room set is in good shape, base the color scheme for the rest of the house on the larger pieces. If the flooring and walls are not in need of upgrade, you now have three colors on which to base the rest of your selections.
Use attractive but not personal pieces as accents. There should be no pictures of you or your family in the space if you want others to feel at home. Leave plenty of space between pieces of furniture for a sense of elegance and simplicity. If you've got plenty of counter space or a buffet, add one piece such as a bowl or platter to add visual interest, but don't over-do it on decorative pieces. Your luxury vacation rental must feel spacious.
Soft goods such as towels and table linens can be coordinated to match the three main colors. Invest in plush towels and high thread count sheets for each bath and bedroom. Buy good pillows but don't overload the bed with cushions and bolsters. These little touches will bring the whole house together and give it a unified feel.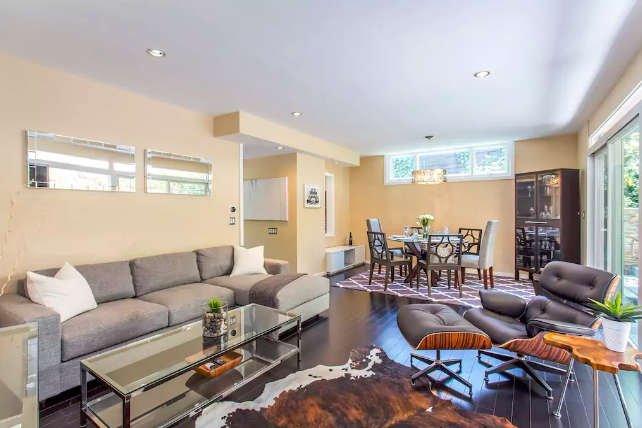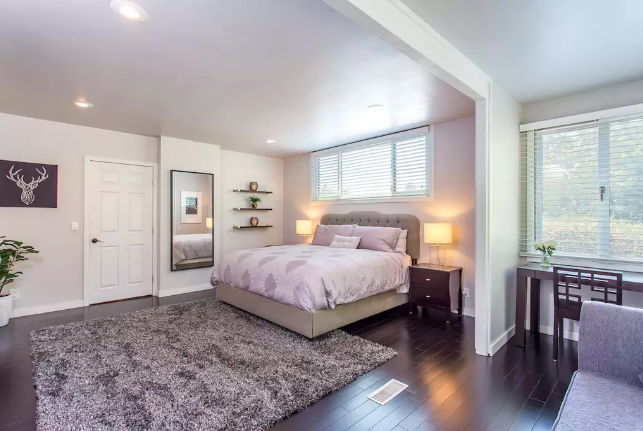 Cleanliness
The space must be scrupulously clean. If you don't have time for this, hire someone. First impressions are critical, so make sure someone checks the property the day of your guests arrival to confirm that nothing catastrophic has occurred and that the house is in order. Give your cleaning crew photographs of exactly how you want the house to look when they leave, and ask your check-in person to use a light air freshener all around the house before the guests arrive.
In each bath, include scented candles with easy access to matches and air fresheners. Include a scent removing candle in each kitchen. Make it clear to your guests that your goal is for them to enjoy a pleasant stay in your house! Create a survey for your guests to fill out at their leisure, and be sure and ask for their honest opinions on the condition of the house. Word of mouth is great advertising, so keeping people happy is critically important.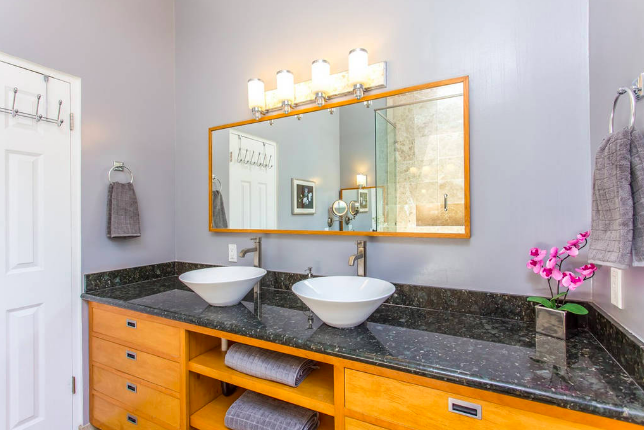 Amenities
There are things you must provide, including quality kitchen appliances. Again, review each of these for cleanliness. Be cautious not to purchase highly technical kitchen tools such as coffee pots without leaving instructions available. Figuring out how to use a coffee pot before you've had your coffee can be vexing first thing in the morning. Make things such as trash locations obvious.
In the kitchen, it's easy to become over-burdened with concerns about kitchen tools such as spatulas, pancake flippers and serving spoons. For quality control, line drawers with rubber mats to keep things from sliding around. Lay out a basic set of tools flat on these mats and photograph them. This way you can keep an inventory of what you've got and the current condition. Purchase high- quality non-stick cookware and the appropriate tools (no metal) for your guests to use. Provide a simple set of quality dishes and flatware in a coordinating color. Be sure your tool inventory includes a quality corkscrew and bottle opener, and provide wine and beer glasses. You don't have to provide every gadget under the sun, but your basic kitchen set up should include things in excellent shape. Leave a simple set of cleaning tools for your guests to use when tidying up after themselves.
While your kitchen tool set up should be simple but complete, be aware that your appliances must be of excellent quality and they need to match. An almond refrigerator and a black stove may be perfectly serviceable, but they're not luxury. If you like, invest in quality small appliances such as a rice cooker, an electric skillet or a food processor. Don't overdo it with gadgets on the counter; you want an open, elegant feel to your vacation home.
Provide your guests with wi-fi passwords and a high-end television. If you like, provide a computer. Be aware that many people travel with their own laptops, and that shared use computers may be a security issue. If you own a computer game set up, make people aware of it in your marketing. Should you want to invest in family-friendly technology to offer in your vacation home rental, be aware that keeping this set up up-to-date can be costly. If you don't have a lot of experience in this field, it may be better to focus on what you know.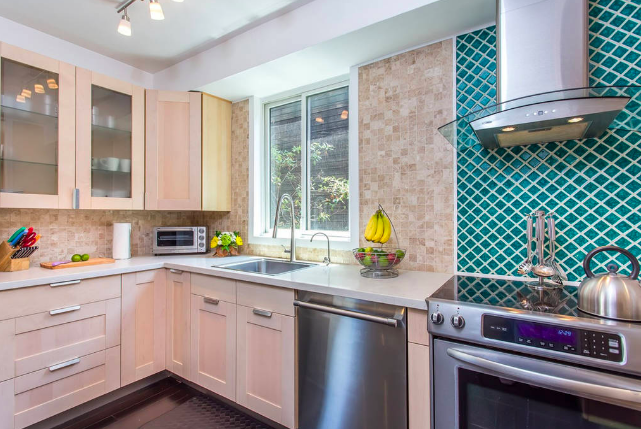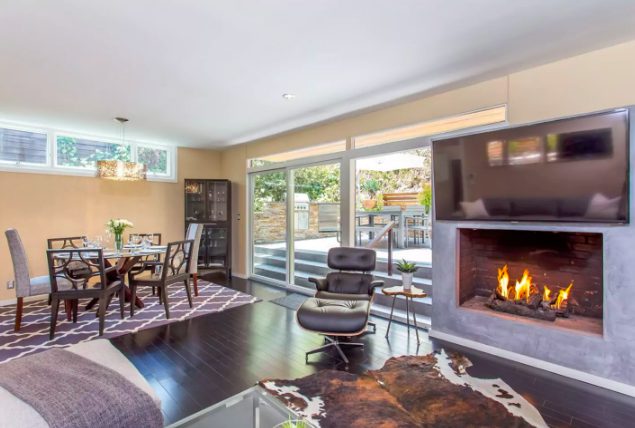 Final Touches
Leave a gift basket containing a gourmet pancake or scone mix that only needs water to make. Include excellent quality tea bags and a gourmet coffee for your guests to enjoy on their first morning in your house. Leave a small container of butter and plain coffee creamer, sealed, in the refrigerator for their convenience.
Provide them with a map to local hidden treasures in the neighborhood. If you know where the freshest green grocer or best little bakery is located, let them know! Offer house-keeping services during their stay and leave the number of your cleaning crew for their convenience. Contact a quality caterer in your area and, if your guests are amenable, have a dinner catered for their convenience during their stay.
Your neighborhood map should include any shopping specialties in your area. If you've got a local pottery works, artist community or great spot to shop for antiques, share this information! Your guests could really enjoy searching for a one of a kind piece to remind them of their enjoyable stay in your luxury vacation rental.
Find out if your visitors would prefer a driver for their stay. Having a dedicated driver could make their visit much more convenient, particularly if your city has travel challenges such as a challenging downtown or large construction projects going on. While hotels are easy to locate, your vacation rental may be a wonderful out of the way spot. While that can be restful, a driver can add a lot of convenience.
To market your luxury vacation home, make photographic montages and videos of the open, spacious feel of the place. Include just a few beautiful accents such as fresh flowers to demonstrate the elegant, clean lines of the space. Survey your guests to confirm they enjoyed their stay and find out where you need to improve.
WE CAN HELP YOU TRANSFORM YOUR VACATION RENTAL INTO A LUXURY HOME. WANT TO KNOW MORE ABOUT OUR SERVICES? MESSAGE US BELOW!