Your guests are going to love La Jolla, and providing them with a custom list of the best beaches, restaurants, and activities is going to make them love you. Download our guide to La Jolla to go above and beyond for your guests.
Things To Do in La Jolla
Here are some of our favorite things to do in La Jolla. Hopefully you love them as much as we do!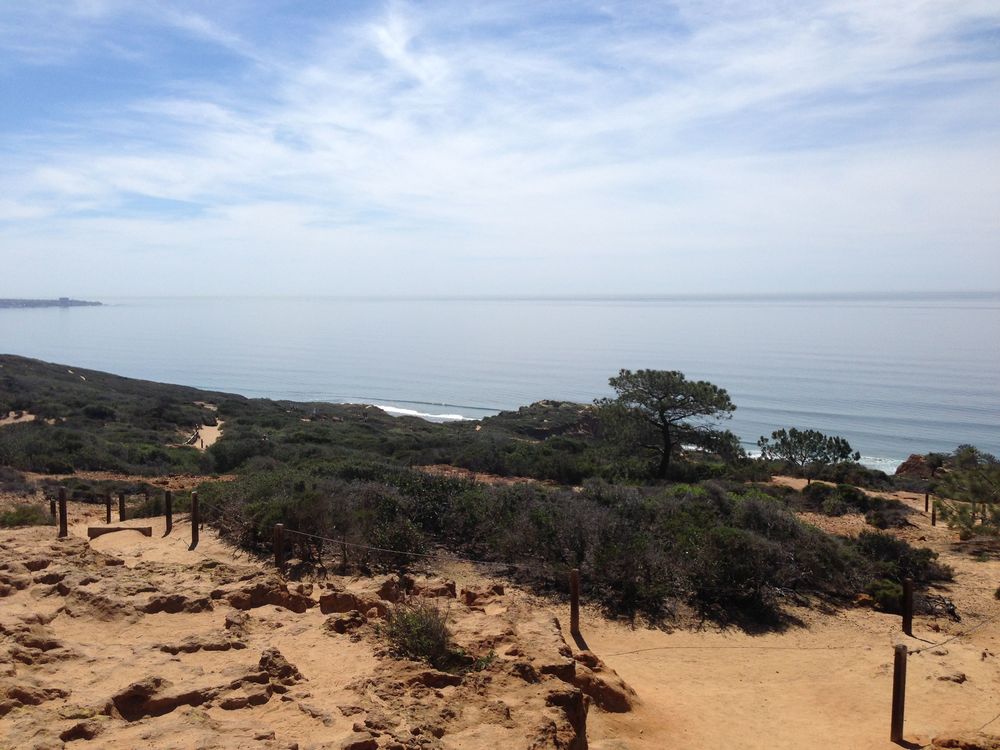 Beaches:
La Jolla Shores: But don't go to lay on the sand or learn to surf (it's crowded). Take a kayak tour from one of the local shops to see the underwater wildlife preserve, tour the caves, and see a better view of the seals and sea lions at the Children's Pool.

Windansea Beach: Lots of narrow stairs lead from the parking lot down the cliffs. Be careful passing surfers! Once you get to the bottom, it's one of the best sights in La Jolla. Check the tide pools for crabs, then watch the sunset as waves crash over the rocks.

Torrey Pines: San Diego's most beautiful hike! Torrey Pines beach is one of only two places to see the endangered torrey pines trees. The easy hike ends on the sand with a lovely walk back to the parking lot. Or head in the other direction towards La Jolla Shores (keep in mind you'll be walking through clothing-optional Black's Beach).
Attractions:
Sunny Jim's: This little shop (which also houses a jewelry store) has historic steps down to the sea caves! You can also snorkel right from the cave. This is one of the best views in La Jolla, and is so much better than looking at seals from the Children's Pool.

Thrifting: La Jolla's more affluent residents drop off their designer clothes and shoes, sometimes with the tag still on. Spend an afternoon walking through antique and thrift shops, including Goodwill, Ark Antiques (proceeds go to animal charity), and Friends Resale (on the UCSD campus – also worth a tour!).

Museum of Contemporary Art San Diego: The beautiful La Jolla location has events all month long (including free third Thursdays and regular guided tours). MCASD is right in the middle of the village and has amazing permanent and rotating exhibits.

Galleries: La Jolla is home to many world-class photography galleries, among them Peter Lik and Mangelsen. Even if you don't make a purchase, you'll be stunned by their talent.

Warwick's Bookstore: Stop in and you might just meet the president! Everyone from politicians to sports heroes to cultural icons come to Warwick's for author book signings and appearances. Pick up a new novel, a unique gift, or crash a book signing!
Restaurants:
Karl Strauss: Their La Jolla location is in the middle of the village and is a San Diego mainstay. Get a seasonal beer and take a tour of their on-site microbrewery. Then, take home a growler as your souvenir. This is also one of the more kid-friendly restaurants.

Marine Room: For your fancy night out. Huge windows show the ocean in all its sun-setting glory. Go for high tide breakfast if you can! It's best to make reservations.

Nine Ten: Blocks from the ocean, this restaurant is one of the best known in La Jolla. Go for half price wine Wednesday, outside patio seating, Sunday brunch, daily lunch special, and the locally sourced menu that changes almost daily.

Have the best time in La Jolla!