BE SURE YOU HAVE THESE AIRBNB KITCHEN ESSENTIALS IN YOUR SEATTLE VACATION RENTAL
When you consider why people would choose a short-term vacation rental over a nice hotel, one of the top reasons is access to a kitchen. Many people hope to save money or eat healthier by preparing their own food while they are on vacation or traveling for business. Others may struggle with dietary restrictions or food allergies and find it very difficult to eat on the road. And those traveling with children may need to accommodate picky tastes or the need to eat at odd times of the day.

As a result, how you stock your kitchen with appliances, utensils, dishes and staples can make a big difference in the overall experience of your guests. Here are some key things to include in your Airbnb kitchen:
1. Variety of Cooking Dishes
Be sure you have the pots, pans and other cooking dishes that fit your appliances as well as your rental size. For instance, if you typically have just one or two guests in a smaller rental, be sure you have small pots and pans for single servings. If you have a microwave, be sure you stock microwave safe dishes for smaller portions.

On the other hand, if you have a larger rental home or lots of beds, futons, trundles or sleeper sofas and you like to market to big families or groups, be sure you carry big pots and pans and cooking dishes so your guests can throw together a large pot of soup or chili or can bake several large dishes in the oven at one time.

Provide not only a variety of stove-top pots and pans, but also baking dishes, casserole pans, cooking sheets and microwave-safe containers as part of your Airbnb amenities.

2. Sharp Knives and Cutting Boards
Anyone who does any reasonable amount of cooking will appreciate sharp knives in an Airbnb kitchen. It's one of those things that property owners sometimes overlook, but if you want to highlight your kitchen, it's a must have. Invest in a quality set and be sure to include checking and sharpening knives on your periodic checklist of things that should be done to maintain your rental. Kitchen scissors are also an excellent addition that may be appreciated.

Be sure you have some quality cutting boards of different sizes as well. This will help make sure that your guests don't accidentally damage your countertops, use your other dishes as makeshift cutting boards, or dull your knives prematurely.
3. Serving and Cooking Utensils
There may be nothing more frustrating that to prepare a nice meal only to realize that you don't have proper serving utensils. Pick up a wide variety including several large serving spoons, slotted spoons, spatulas, ladles, whisks, tongs, and salad implements. You may want a variety of metal, plastic and wood as well. They are not expensive new, but they are also readily available at second-hand shops as well.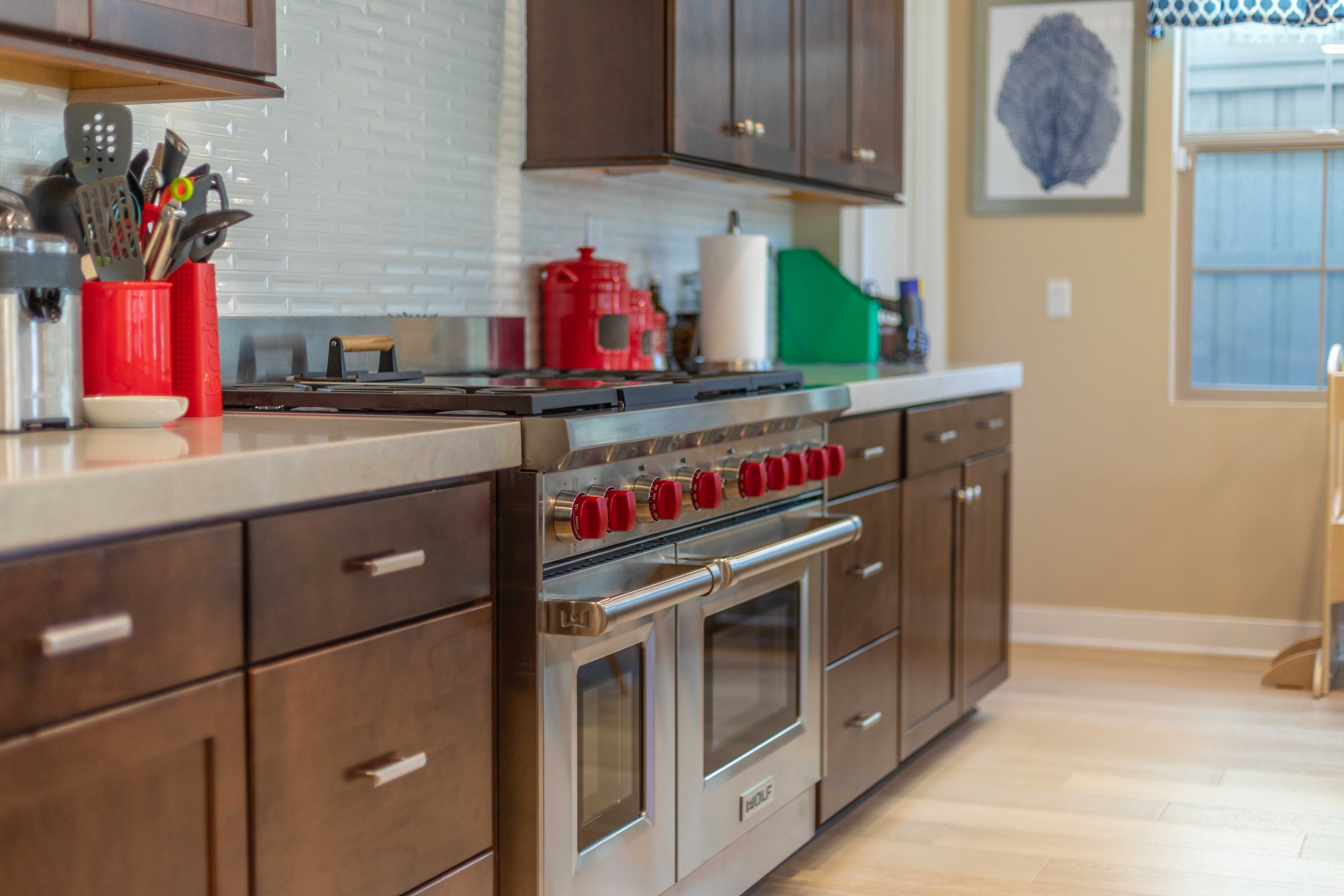 4. Sugar and Spices
At the very minimum, be sure to provide sugar, salt and pepper. Even well-prepared cooks will not want to pack small quantities of these ingredients for trips, but they make a big difference in meal preparation. If you want to go the extra mile, consider providing a small spice rack with more commonly used spices as well. Garlic, onion, cumin, hot pepper, basil, and oregano can add a wealth of flavors to many meals.


5. Beverage Openers
Make sure you have a quality bottle or can opener that's easy to use and find. You'll also want a corkscrew for opening bottles of wine available. After a long trip or a day out in Seattle, your guests may want to relax with a beverage of choice. Don't make it more stressful for them by failing to provide a way to open them.


6. Coffee Maker and Tea Pot
Just about everyone loves coffee these days so you'll want to provide a drip coffee maker as well as filters, a few coffee options, sweetener and creamer so your guests can wake up and get going each day of their vacation. You can score extra points if you have a single cup coffee maker with some unusual coffee options to spoil your guests as well as a teapot and a variety of teabags and honey for those who prefer teas in the morning.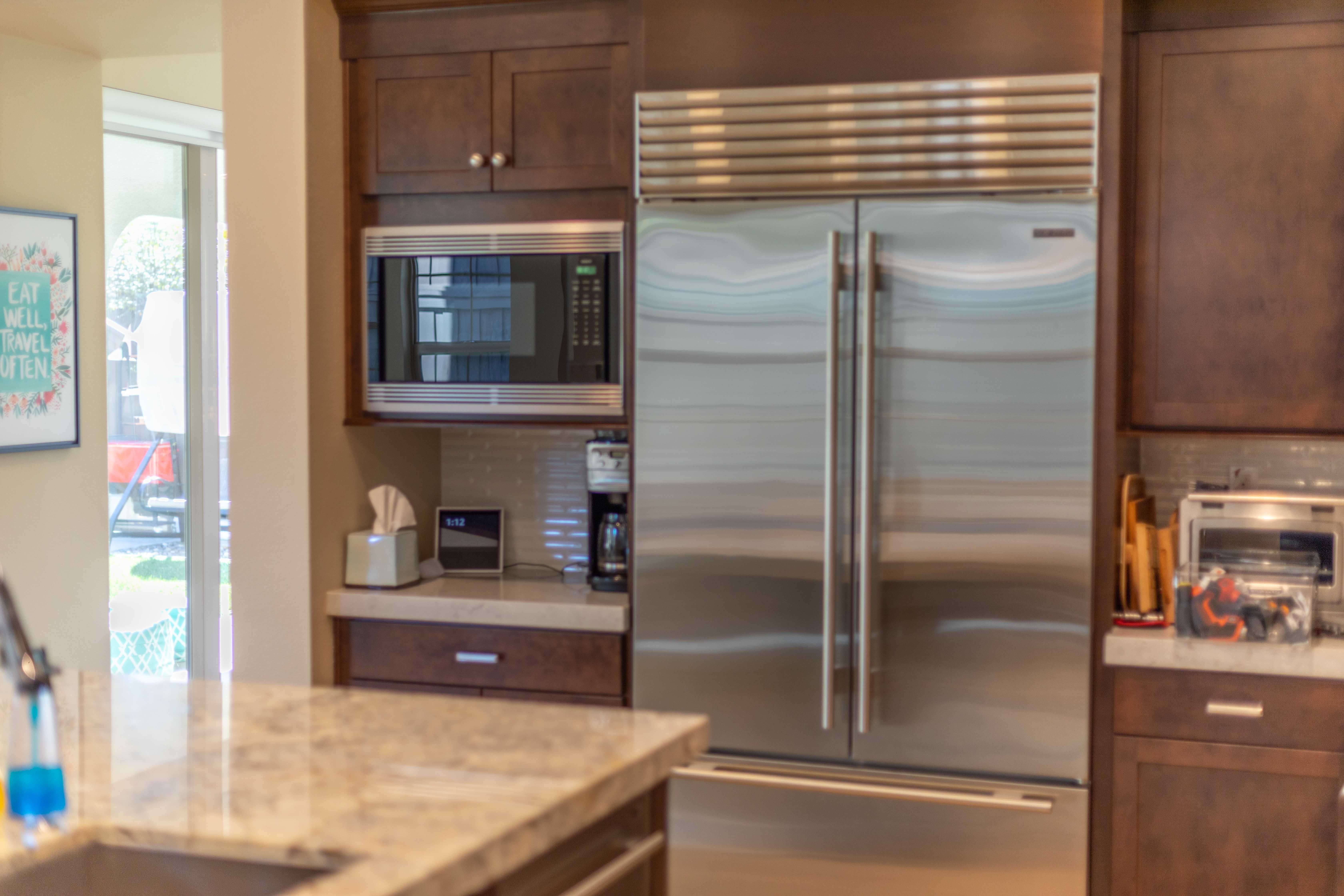 7. Pot Holders, Oven Mitts, and Table Protection
Be sure you provide a few thick oven mitts, ideally hanging near the stove or oven, so your guests can easily remove hot dishes and pots safely and easily. In addition, you may want to provide trivet mats for your countertops and dining room table so that hot dishes don't damage other areas of your rental.

8. Dishes and Place Settings
Obviously, you'll want enough place settings and dishes for the typical number of guests you host. If you rent a small apartment, you can probably get by with fewer dishes. If you rent to larger groups, be sure every guest can have a glass, mug, plate, bowl, smaller plate and silverware for a meal together.

If you market to families, providing plastic and child-sized cups and dishes can be appreciated and protect your glass and breakable dishes from damage.

In addition, if you feature a patio or deck with outdoor eating space, you may want to provide a set of picnic dishes that are better for outdoor use.


9. Fire Extinguisher
Don't forget to include a fire extinguisher in your rental kitchen. Hopefully, your guests will never use it, but kitchen fires can be dangerous and damaging. Providing one that is easily visible will help ensure the safety of your guests and property.


By providing these kitchen essentials, you'll reduce the stress for your guests at many points during their stay. Providing a healthy and nutritious meal during vacation is a real advantage of staying in a short-term rental. Be sure you pay attention to suggestions regarding your kitchen after each guest. Others may have ideas of things you can stock in the future as well. As a result, you'll be rewarded with happy customers and five-star reviews.
Need Professional help with your Seattle vacation rental?